Things to Do in Chesapeake, VA
With so much to find here, you may just lose yourself...
Discover Chesapeake, VA, a beautiful city located in the heart of Coastal Virginia. With so many fun things to do in Chesapeake, you'll have a hard time deciding where to start. Whether you're looking for family fun in the sun or rainy day fun for those drizzly days, there's no shortage of events, activities, and things to see and do.
Natural Attractions
With over 22 miles of waterways, including canals and rivers, Chesapeake is an outdoor lover's paradise with a wide variety of natural beauty spots. On sunny days, take the family to explore the many parks and trails that Chesapeake has to offer. There are trails of all levels, so regardless of your hiking experience, you're sure to find a place to explore. Partake in some of the amazing bird watching and fishing the area is known for and you may be lucky enough to catch a glimpse of the elusive Swainson's warbler or catch a 30-pound trophy catfish.
Can't get enough of the outdoors? Make plans to sleep under the stars after a day exploring the stunning area. Find your favorite spot at one of Chesapeake's campgrounds and enjoy a campfire under the beautiful night sky. While you're outside, enjoy the multitude of opportunities for sports and outdoor recreation in the area. With so many free things to do outside in Chesapeake, VA, you'll be returning again and again to enjoy the natural splendor.
Cultural Riches
If you prefer to stay in town, then you will be delighted by all of the world-class arts and entertainment available to you. Relish a night out listening to the symphony in Chesapeake City Park or see the new exhibit at the nearby Virginia Museum of Contemporary Art. There is no shortage of local and regional art galleries, museums, theaters, and parks.
After so much fun exploring the region, you'll want to get something to remember the trip. Take advantage of all of the shopping Chesapeake has to offer, particularly if you're looking for an excuse to find things to do in the Hampton Roads area. With its unique, local boutiques and quirky retail stores, it's a great place to spend an afternoon and find a thing or two to take back with you.
History Comes to Life
With such historical and cultural significance, Chesapeake has an abundance of history to explore. Spend a day watching a reenactment of a Civil War battle or see the workings of a battleship up close. You will be amazed by the important role this area has played in our nation's history. In particular, be sure to include a visit to some of the sites of the Virginia Civil War Trails, a series of Civil War battle sites with some that served as part of the Underground Railroad. You can also explore the Chesapeake African American Heritage Trail where you will discover stories of people and places that helped shape our nations.
Take Your Pick
So, bring the family, bring your partner, or bring your friends. Stay for a day or stay for a while. With its endless opportunities to experience the great outdoors, take part in and support the local arts scene, and learn about the historical significance of the region. Chesapeake, VA is sure to capture your heart and inspire you to return again and again.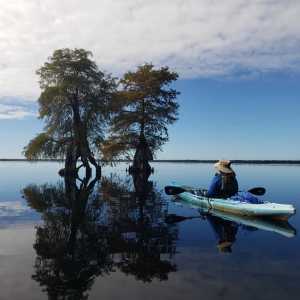 Sign up today to receive our monthly e-newsletter for exclusive events, offers, and more. Don't miss out on everything Chesapeake has to offer!
Sign-Up
Q:
What is Chesapeake Virginia famous for?
A:
Chesapeake, Virginia is famous for its rich history, vibrant culture, and natural beauty. Popular attractions include the Great Dismal Swamp National Wildlife Refuge, Chesapeake Arboretum, and Northwest River Park. Historical sites like Battlefield Park highlight the city's significance. Visitors can also enjoy outdoor activities such as hiking, camping, and boating at Northwest River Park. Chesapeake offers a diverse range of experiences and things to do for everyone to enjoy.
Q:
Is Chesapeake Virginia worth visiting?
A:
Absolutely! Chesapeake, Virginia is worth visiting for its diverse range of things to do and attractions. Explore the enchanting Chesapeake Arboretum and discover the city's rich history at landmarks like Battlefield Park. Indulge in delicious culinary experiences at renowned restaurants offering delectable seafood and regional specialties. With its mix of nature, history, and cuisine, Chesapeake, VA offers a memorable experience for visitors.
Q:
Does Chesapeake VA have a downtown?
A:
No, Chesapeake, VA does not have a designated downtown area. However, the city offers a plethora of amazing things to do. Indulge in a diverse culinary scene, explore boutique shops for unique finds, and delve into the city's history at landmarks and museums. Despite the absence of a downtown, Chesapeake provides a wide range of attractions and activities that cater to various interests and ensure an enjoyable experience for residents and visitors alike.
Q:
How far is Chesapeake Virginia from the beach?
A:
Chesapeake, Virginia is conveniently located near several beautiful beaches, making it an ideal destination for beach lovers. The city is within a short distance of popular coastal spots such as Virginia Beach, Sandbridge Beach, and the Outer Banks. Visitors can enjoy a quick and scenic drive to these stunning beach destinations, with Virginia Beach being the closest, located approximately 15 miles away. Experience the sandy shores, pristine waters, and a plethora of beach activities, including swimming, sunbathing, surfing, and beachcombing. Whether you're seeking relaxation or adventure, Chesapeake, Virginia provides easy access to a range of coastal getaways for a memorable beach experience with plenty of things to do.