Chesapeake and the Great Outdoors
Some of Mother Nature's most beautiful creations are on full display in Chesapeake's parks network. Hike and bike along a combined 31 miles of open multi-use trails that canvas the city and showcase the flora and fauna of the region. Don't miss the spectacular winter blooms in Camellia Cove at the Chesapeake Arboretum, one of only three Virginia sites on the American Camellia Trail. The newly-rebuilt Marjorie Rein Memorial Walkway at Northwest River Park features a 500-foot elevated boardwalk with expansive panoramic views of the river connected to eight miles of winding trails.
The Dismal Swamp Canal Trail is an 8.2-mile-long paved multi-use trail that parallels the Dismal Swamp Canal and stretches from Chesapeake to the North Carolina border. It's also one of five stops along the South Chesapeake Loop of the Virginia Bird and Wildlife Trail. Be on the lookout for more than 200 species of resident and migratory birds plus butterflies and a variety of reptiles and amphibians when exploring, and don't miss a photo opp with "Chessie," a 12-foot carved bear statue at the trailhead.
Story Inspiration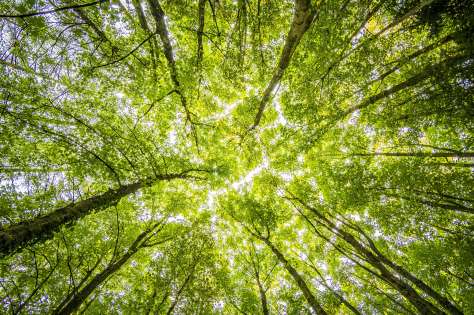 Make Nature Your Gym
Itching to get back to your workout routine? Make nature your new gym with these great workout...