Bird Watching in Chesapeake
Chesapeake has been a bird watcher's oasis since the 17th century. The Virginia Birding and Wildlife Trail – South Chesapeake Loop provides sanctuary to over 213 species of birds. Stops on the trail provide visitors the chance to catch a glimpse of resident species as well as traveling neotropical songbirds during the spring and fall migration seasons. Along the trail, visitors may encounter birds ranging from nuthatches flitting through the pines to prothonotary warblers nesting in hollow swamp trees and stealthy great blue herons hunting in the shallows.
Virginia Birding and Wildlife Trail - South Chesapeake Loop
When to Watch
When winter's grip loosens, grab your binoculars and head outside. Chesapeake is a birder's paradise with more than 200 types of birds residing in the forest or just passing through during the Spring Bird Migration. Enthusiasts will love the chance to catch a rare glimpse of the Mourning Warbler or the American Pipit.  
 
Waterfowl, shorebirds, raptors, and songbirds pass through Chesapeake on their way to warmer climates during the Fall Bird Migration. Swainson's Warbler and Wayne's warbler - two of the most secretive and least observed of all North American birds – also make appearances. 
 
Chesapeake is located within the Atlantic Flyway and is the winter location for more than 1 million birds! Swans, geese, ducks, and other migratory birds stop for a winter vacation in the unique and abundant wetlands of Coastal Virginia.  
 
Christmas is a magical time of year for bird watchers in Chesapeake. Each year, the Audubon Society hosts its annual Christmas Bird Count, inviting the public to participate in the 'bird census' to track the migratory patterns of feathered friends. The Christmas Bird Count takes place over several weeks during the holidays and is open to beginners and experts alike.
How to Watch
Whether you are a beginner or a novice, Chesapeake offers Bird Watching Tips to make the most of your birding experience. So, pack your binoculars and enjoy your time in this avian sanctuary. 
Chesapeake Uncovered Blog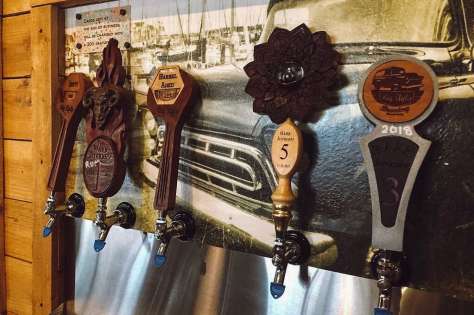 Recent Sightings - #VisitChesapeake