Paddle the Peake
There's An App For That!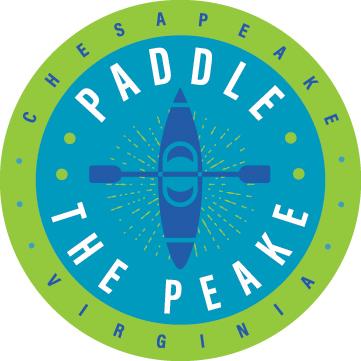 In search of something extra for your aquatic adventures? Participate in Visit Chesapeake, VA app's Paddle the Peake Passport, where snapping a picture at must-see boating destinations around town can earn you points, perks, and rewards. 
STOP, SNAP, AND SCORE 
While in and around Chesapeake, VA, travelers are sure to stop at put-in locations at some of Chesapeake's best waterways, views, and parks, so why not make a game of it with the Paddle the Peake Passport? This interactive adventure will add some triumph to your trip by inviting you to level up with each check-in you achieve. 
With levels that are based on the number of unique locations you check into, eager voyagers can make a game of seeing just how many spots they can nab during their time in town. And, of course, the more places you visit, the more points you'll earn. Plus, the app comes with a list of handy Paddling Safety Tips, so you can easily brush up on the rules of the water right before leaving land.  
HERE'S HOW
Once you've downloaded the Visit Chesapeake app, sign up for Paddle the Peake. After you've registered, head to one of the many exciting put-in sites listed, including top-rated Chesapeake paddling destinations like Great Bridge Lock Park, Dismal Swamp Canal, and Northwest River Park. Then—before you row away in your kayak, canoe, or other watercraft—find your location, click the "Check-in" button, take a photo of the blue Paddle the Peake sign, and upload your image to the app. Here's a hint - you must be on the water to see the sign. From there, you'll start scoring points toward all kinds of travel souvenirs and keepsakes. 
Paddle the Peake Reward Levels
Creek Crawler - 1 check-in - Paddle the Peake Sticker
Spring Splasher - 3 check-ins - Paddle the Peake Dry Bag
River Runner - 6 check-ins - Paddle the Peake Hat
Paddle Pro - 9 check-ins - Paddle the Peake Water Bottle
Chesapeake Uncovered