Chesapeake, VA Hospitality Job Fair
Tourism and Hospitality Jobs in Chesapeake - Available NOW!
Join us at the Chesapeake, VA Hospitality Job Fair. Representatives from area hotels, conference facilities, restaurants, breweries, and retail stores will be on site with jobs available in sales, food service, front desk, housekeeping, maintenance, restaurants, recreation, and more. Meet face to face with hospitality businesses located in Chesapeake.
April 28, 2022
1:00pm to 6:00pm
Chesapeake Conference Center
700 Conference Center Drive
Chesapeake, VA

For more information call (757) 382-6411 or e-mail.
What does it mean to work in Tourism and Hospitality?
The hospitality and tourism industry in Chesapeake is made up of a wide range of businesses - hotels and lodging, food and beverage, transportation, retail, and recreation. According to the Virginia Tourism Corporation, in 2020 tourism generated more than $360 million in economic impact for Chesapeake and supported over 4,200 jobs.
Come be a part of this dynamic industry!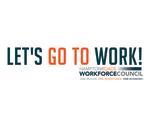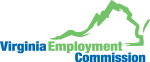 Companies Attending
Conference Facilities
| Business | Positions |
| --- | --- |
| Chesapeake Conference Center | Various Positions |
| | |
Hotels

| Business | Positions |
| --- | --- |
| Landmark Hotel Group | Various Positions |
| ARP Hospitality Representing Homewood Suites & Hilton Garden Inn | Front Desk, Housekeepers, Housemen, Maintenance, Cooks, Servers, PM Bartender |
| Harmony Hospitality Representing Hampton Inn & Suites Chesapeake Battlefield | Front Desk, Housekeeping Breakfast, Maintenance |
| Delta Chesapeake & Holiday Inn Express | General Manager, Assistant General Manager, Food and Beverage Director, Executive Housekeeping Manager, Restaurant Server, Barista, Front Office, Sales Manager Conference Services, Front Office. |
| LAP Management Representing Hampton Inn & Suites Chesapeake Square Mall & Candlewood Suites | Front Desk Agent, Audit, Housekeeping, Houseman, Laundry, Maintenance, Breakfast |
| Springhill Chesapeake | Front Desk, Room Attendant, Breakfast Attendant |
| Hyatt Place Chesapeake/Greenbrier | Front Desk Host |
| aloft Chesapeake/Greenbrier | Front Desk, Cook, Room Attendant |
| Residence Inn Chesapeake | Front Desk, Room Attendant, Breakfast Attendant, Maintenance Tech, Assistant General Manager |
| LTD Hospitality | Various Hotel Hourly and Management Positions |
| | |
Restaurants

Business

Positions

Hickory Trading Company

Life Coach, Barista, Server

Soulivia's Art & Soul Restaurant

Line Cooks, Servers, Runners

Bubba's 33

Cook, Servers, To-Go Specialist, Dishwasher, Host

Pale Horse Coffee

Barista, Production, Roasting, Store Manager

The Dirty Buffalo Grassfield

Kitchen Staff, Servers, Bartenders

Got Fish? Seafood

Line Cooks, Cashier, Dishwasher, Restaurant Manager

Taco Bell - Greenbrier

Team Members, Manager

Tap It Local Chesapeake/Tap It Local Western Branch
McGraths Burgers/Friday Night Lightz

Bartenders, Servers, Dishwashers, Line Cooks, Kitchen Managers

Vino Italian Bistro/Lockside Bar & Grill

Line Cooks, Dishwasher (Lockside), Executive Chef (Vino)

Abuelo's Mexican Restaurant

Bartenders, Servers, Host, Bussers, Line Cooks

Alkalicious Cold Pressed Juice Bar

Baristas & Juicers

Wicker's Crab Pot Seafood

Line Cook, Prep Cook, Steam Room, Dishwasher, Cashier

Black Pelican Seafood Company Greenbrier

Kitchen Staff, Hostess, Servers

Recover Sports Grill

Servers, Bartender, Line Cook, Dishwasher, Take Out Specialist

Hardee's Restaurants

Cooks, Cashiers, Biscuit Makers, Shift Leaders, Managers, General Manager Trainees

Chick-fil-A Grassfield

Front-of-house Team Member, Back-of-house Team Member, Full-Time and Part-Time availability

Chili's

Cooks, Host, Servers, Food Runner
Retail

| Business | Positions |
| --- | --- |
| Jos. A. Bank | Part-time Wardrobe Consultant, Seasonal Wardrobe Consultant, Full-time Wardrobe Consultant |
| | |
Other

| Business | Positions |
| --- | --- |
| City of Chesapeake - Parks, Recreation & Tourism | Sales Manager/Tourism; Recreation Leaders, Park Manager, Recreation Specialist, General Services Supervisor/Maintenance, Equipment Operators |
| Big Ugly Brewing/Pretty Ugly Distribution | Driver (Distribution) |
Tips for Job Seekers: 
Make sure to bring at least 20 copies of your resume, along with a pen and notebook to take notes.
Dress for success. As with any interview, it is important to dress professionally.
Don't be shy. As you approach each table, be friendly, confident, and prepared to say something. Introduce yourself with a smile and eye contact.
Get your resume in their hands. As you speak about yourself, hand your resume to the recruiter, and point out the places that substantiate what you're saying.
Give a memorable goodbye. When the conversation is wrapping up, make sure to thank the person you are speaking with for their time. Most importantly - request a business card.
Follow-up. Within 24-48 hours of the career fair, send a thank you note to each person you met with, whether you are interested in the company or not.
Take action. Follow the recruiter's instructions about applying for a position. 
Excerpt from The Muse - The 8 Best Tips to Stand Out at a Career Fair