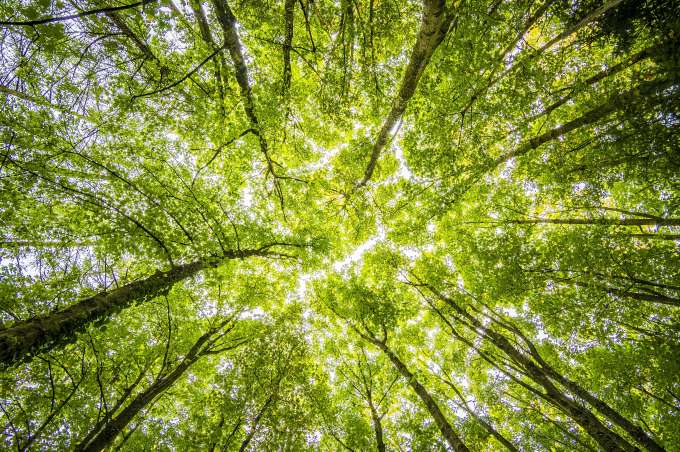 Itching to get back to your workout routine? Make nature your new gym with these great workout spots in Chesapeake. You'll get the added benefits of fresh air, vitamin D from sunshine and challenge yourself in a constantly changing environment—all with zero membership fees.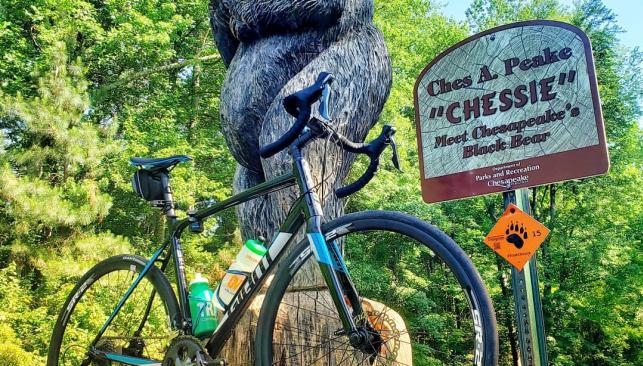 Bike on the Dismal Swamp Canal Trail
Take in the sights and sounds of nature as you pump your pedals and bust a sweat on the Dismal Swamp Canal Trail's 16-mile bike loop. For more information, be sure to view the trail map.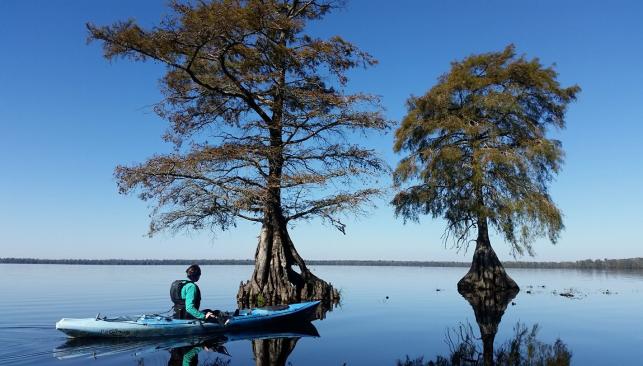 Kayak Chesapeake's Beautiful Waters
Grab your paddle and drop into the Dismal Swamp Canal, Northwest River Natural Area Preserve, Elizabeth River Park and other beautiful kayaking and canoeing spots in Chesapeake. You'll get both a workout and a dose of fun exploring your natural surroundings.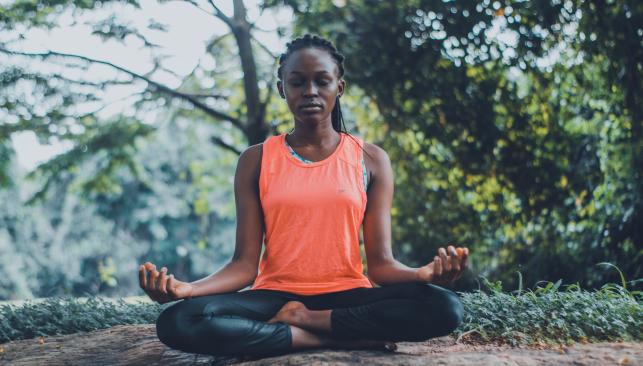 Walking isn't only good for your body - it's also good for your mind. And in Chesapeake, there is no shortage of unique and diverse trails to experience.
For the only experience of its kind in Virginia, take a walk on the South Norfolk Jordan Bridge. The region's tallest bridge connects Chesapeake to the City of Portsmouth across the Elizabeth River's Southern Branch and offers sweeping, panoramic views from its soaring architectural curves. Explore the mile-long crossing via the protected Pedestrian Walkway with a healthy 5% grade.
Boasting one of Virginia's finest trail systems, Chesapeake Arboretum is the perfect place to take a self-guided tree walk, with each species labeled for easy identification. If you're more of a history buff, take a stroll along the Historic Interpretive Trail at Battlefield Park. The detailed placards tell the story of an event that helped shape our nation: the Battle of Great Bridge. You'll also get gorgeous views at the overlook as well as boats plying on the Intracoastal Waterway. Oak Grove Lake Park, with its lake and scenic open space, features a 1.5 mile circular multi-use fitness trail for walking, jogging and biking.  Take a breather at one of the park's five ADA accessible observation platforms for the perfect panoramic view of the lake.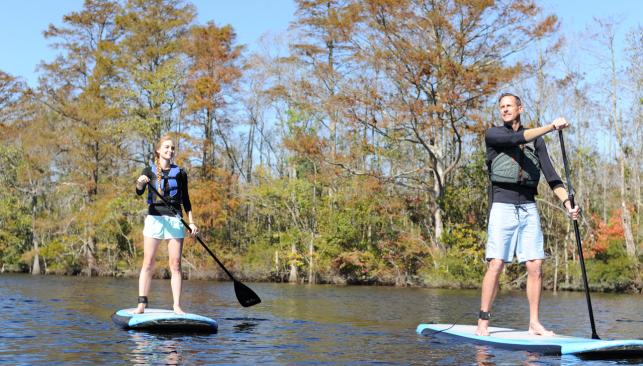 SUP on Chesapeake Waterways
Chesapeake's waterways are made for stand-up paddleboard, which is an amazing low-impact exercise. It combines balance, strength, and endurance. Utilizing your core, back, arms, and leg muscles for a full-body workout, all while allowing you to enjoy the tranquil experience of being on the water.
Make nature your gym today with a wide array of workouts in Chesapeake. Be sure to always practice appropriate social distancing and other recommendations.