Peake Holiday Travel Tips
Quick tips to help you navigate your holiday travel.
Check out these great tips to help you navigate travel this holiday season.
Leave your gifts unwrapped 
Airport screener's reserve the right to open any package.  Wait until you reach your destination and then wrap your presents.  You may bring cakes and pies through a security checkpoint, but they will be subject to inspection.
Bringing wine or perfume? 
Check it in your luggage, or ship it by UPS or FedEx.  The restrictions on liquids remain in place this holiday season.  Each passenger can carry on liquids in containers that hold three ounces (or less).  You can only ring as many bottles as can fit in a single quart-size clear bag with a zip top.  For a list of prohibited carry-on items, visit www.tsa.gov.
Know the battery rules 
Since last year's holiday season, the regulations for carrying lithium batteries have changed.  If they're installed in your electronic gizmo's, you're fine.  But if you're carrying a spare, check www.tsa.gov for rules before you head to the airport.
Avoid baggage fees 
Since last year's winter holidays, most U.S. airlines have gone fee crazy.  Fees for overweight bags run as high as Delta's $175 per bag - each way, on domestic flights.  Pack bags no heavier than 40 lbs., the current limit for most domestic flights.  If you're worried that you might exceed the weight limit, include a duffel bag that you can pull out and fill at the check-in counter if necessary.  Fees for checking bags and other services are in flux, so check your airline's website for the latest.
Check for delays on-line 
Turn to Google to learn your flight status.  Type your airline name and flight number into the search bar, and the site will fetch the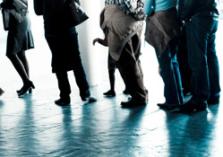 latest flight-status information.
Reserve airport parking in advance 
Book an off-site parking spot with shuttle service in advance through a site such as www.airportparkingreservations.com.  If you live far from the airport and have an early flight, consider a hotel-an-parking combo from www.parksleepfly.com.  (Too bad Google can't help you find a parking spot!)
Decide which airport security line is best for you 
This year the TSA began allowing travelers to sort themselves into lanes.  Now, every airport has a "beginner" lane for families and travelers needing special assistance.  Plus, as 48 airports, you can choose from three different lanes.  Besides the family lane, there's an "expert" lane if you're familiar with the travel rules or are traveling light.  There's also an "intermediate" lane.
Worried about the wait for security screening? 
Find estimated wait times on the TSA's website, www.tsa.gov, which includes information for most U.S. airports.  The site doesn't offer actual wait times, but it does show the average and maximum wait times for the past month.
When your flight is grounded, act fast 
Get in line with other displaced passengers, but boost your chances of nabbing a seat on the next flight out by also calling airline's 800 number.  Agents on the phone may have more information and may be able to re-book you faster than gate agents.  You may want to program your airline's number into your phone before your trip.  Airline phone numbers are listed at www.tollfreeairline.com.
Renting a car 
Join the loyalty program in advance.  Sign-up is free online for most companies, including Avis, Hertz, and Enterprise.  Membership perks often include members-only lanes with shorter waits or even no wait at all at many major airports.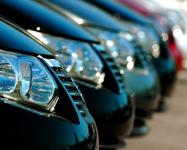 Driving 
Find affordable gas stations online.  AAA's fuel cost calculator enables you to estimate the fuel cost for your trip using up-to-date prices.  www.gasbuddy.com tells you where to fuel up cheaply along the way.
Taking the train 
It's smart to ask for luggage help.  Amtrak's redcaps will bring you to the first-come, first-serve seats faster than other passengers can get to them if you ask them to carry your luggage.  It's a free service at major rail stations, but you should give a tip of at least $1 per bag.
*Information courtesy of Budget Travel