Events and Things to Do
Labor Day Weekend is often considered the last weekend to enjoy summertime fun. Whether you are mourning the end of summer or celebrating the coming of fall - there are plenty of activities and events to enjoy in Chesapeake, VA over the holiday weekend.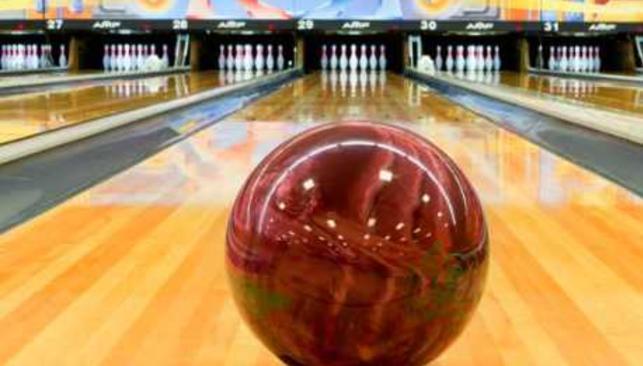 Family Fun
There is no shortage of family fun activities in Chesapeake. Bowlero is a bowling alley and arcade which features 40 lanes and blacklight bowling. In the deluxe arcade you will find state-of-the-art video games and tons of old-school classics. Greenbrier Family Skating Center is equipped with a large skating floor, high-tech lighting, and a full-service snack bar. Or visit Fun Forest at Chesapeake City Park. Pack a picnic and enjoy this ultimate children's playground, imagination center, and family adventure area.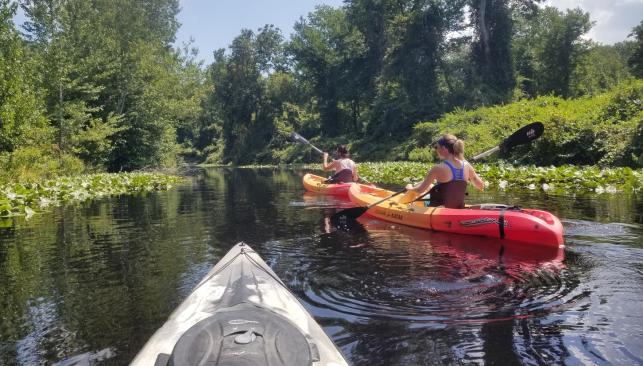 Northwest River Natural Area Preserve
Kayak Tours
Some of the most pristine and beautiful waterfronts can be experienced throughout Chesapeake. Via kayak, canoe, or SUP you are poised to embark on an afternoon of fresh air and beautiful scenery. If you are new to paddle sports you can book a kayaking excursion with Adventure Kayak Tours. These guided tours include kayak or stand-up paddleboard, instruction, and the history of some of Chesapeake's most beautiful spots. Another great location to explore is Northwest River Park. Here you can rent canoes, kayaks, and paddleboats to enjoy the sights and sounds of Lake Lesa.  If you have already fallen in love with the sport you can sign up for Paddle the Peake. You will learn about all the great places to paddle, and the history and ecology of Chesapeake's waterways. Plus you will earn great rewards for enjoying what you love to do!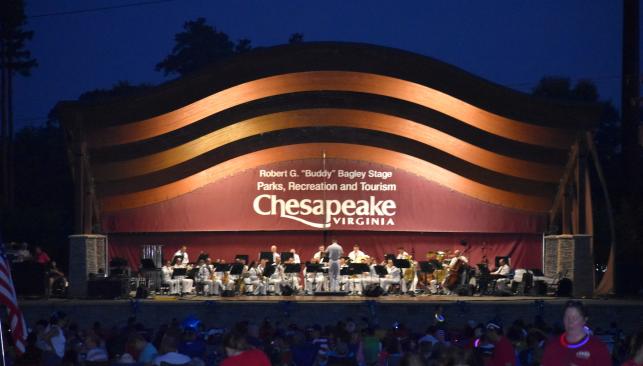 Symphony Under the Stars
Pack a picnic basket and enjoy a magical evening listening to the sounds of the Virginia Symphony Orchestra during Symphony Under the Stars. This year they will perform a medley of dance songs such as Aaron Copland, Hoe Down from Rodeo; Kenny Gamble, TSOP: The Sound of Philadelphia; and Pharrell Williams, Happy. Admission is free and you will want to make sure to bring a blanket or chair for the lawn. A variety of food trucks are also on-site.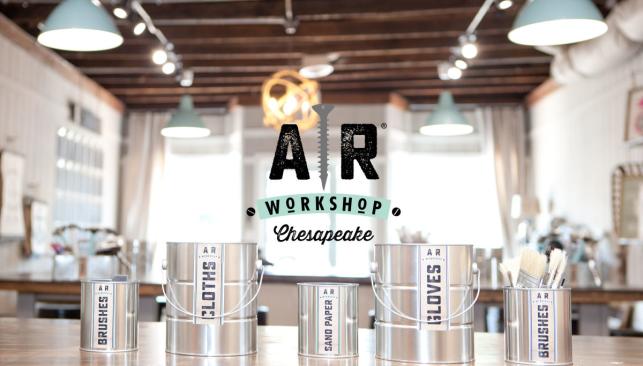 Get Creative
When it comes time to unleash your creative side, Chesapeake has the perfect place for you. GLӓZENFYRE is a contemporary paint-it-yourself studio that offers over 1,000 different pottery items and plenty of canvases as well. No matter what you are in the mood to paint, they are sure to have it in the large, brightly lit studio designed to unleash your creativity. AR Workshop Chesapeake is a boutique DIY studio that offers hands-on classes for creating custom, on trend, home decor from raw materials. Join an instructor-led workshop where you can make custom plank signs, framed signs, canvas pillows, round signs, Lazy Susan's, centerpiece boxes, canvas tote bags, wall clocks, and much more! AR Workshop Chesapeake will help you take your home decor to the next level and have fun while creating it!
Explore History
Visit the Great Bridge Battlefield & Waterways Museum near the site of the Battle of Great Bridge. Visitors will experience life in 18th century Virginia, learn about the water that defined the landscape, visit a Three Tun Tavern and find themselves in the middle of the Battle of Great Bridge which led Virginia on the course for independence. Adjacent to the museum is Battlefield Park where you can meander through an interpretive trail. The Museum and Park are situated on a beautiful stretch of the Atlantic Intracoastal Waterway where you can enjoy the parade of boats that navigate these waters. Or enjoy the mile loop of wooded trails including the Dominion Footbridge that offers a majestic view of the marsh.