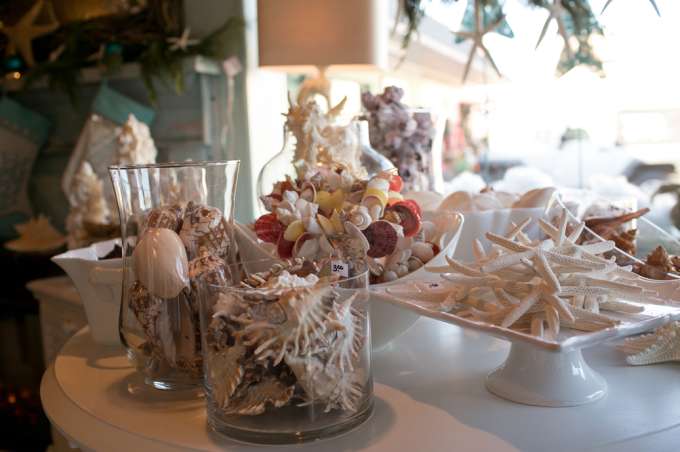 Chesapeake has plenty of shopping opportunities that will leave you feeling accomplished after a day-long spree. If you're looking for unique, only-found-in-Chesapeake type gifts, look no further than dozens of trendy clothing boutiques, gift shops with locally-crafted goodies, specialty food stores, and more.
Before scouring for local treasures, fuel up at a local breakfast or coffee spot, and when lunchtime comes around, try a delicious mid-day spot within walking distance from many of our local shops, so you can keep shopping afterward. Here are some of the top local shops for unique gifts.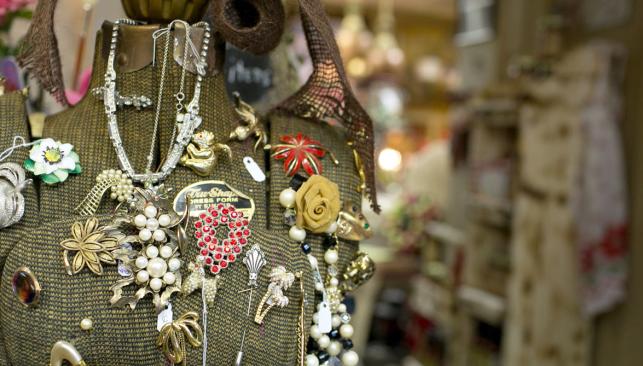 Artisan and Antique Finds
Shop for gifts while sipping craft coffee at Hickory Trading Company. The coffee and gift shop is brimming with one-of-a-kind home decor, jewelry, and accessories like handbags from local businesses and artisans. Plus, they support the local nonprofit, The Hitching Post Educational Center, which serves people with special needs. Proceeds from select items at the store support the nonprofit.  
Find gifts for everyone in your family (and yourself) at Creative Virtue Crafts, which sells one-of-a-kind clothes and accessories for men, women, and kids, and home decor items from quilts and candles to yard goods and seasonal finds.
An old farmhouse transformed into a unique artisan boutique, shopping at 3 Little Black Birds is a landmine for local goods. Find vintage, repurposed, handcrafted and antique items from wall art to chic furniture. 
Housed in a charming blue-and-white house, Vintage Trixie is just as delightfully quirky inside. Countless vintage items, toys, jewelry, collectibles, and more fill store shelves. You won't find gifts like these anywhere else.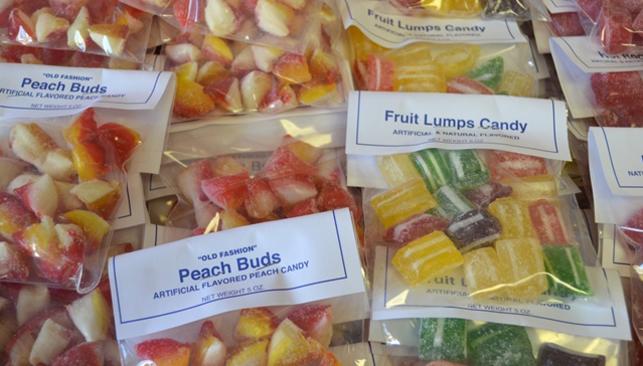 Give the gift of wine from Tinto, a local wine store that houses organic and sustainably sourced international wine. Wine bottles range from as little as $20 to over $100 and include red, white, rosé, sparkling, and dessert. 
 
For something on the sweeter side, visit  H.E. Williams Candy Company, which has been in the hard candy business since 1919. The candy is created with the same taffy pullers, rollers, presses, and slicers used back in the 1900s.
Find trendy clothes perfect for your daughter, sister, mom, or friend at Stevie Rae Boutique, which features casual and dressy tops, bottoms, and dresses. Plus, accessories like shoes, handbags, sunglasses, and bralettes. There is something for all the ladies in your life here. 
Shopping for that chic baby in your life? Then Le Bébé Chic Boutique is the perfect shopping spot for you! Le Bébé specializes in organic baby clothes and toys, handpicked boutique selections, amber teething necklaces, glass bottles, organic pacifiers, diapers, and more.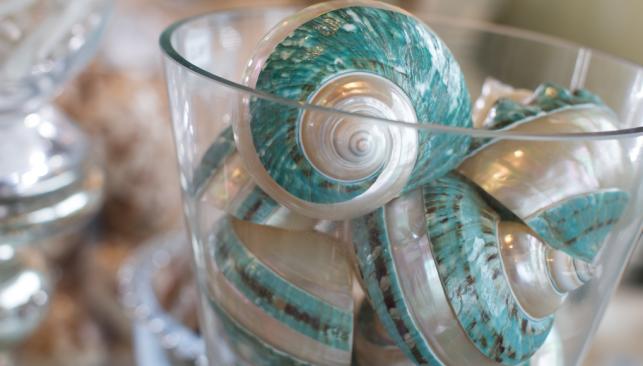 If you're looking to spruce up your home decor, visit White's Nursery & Garden Center, which features a greenhouse, nursery, and a gift shop. From seasonal plants to unique garden items, you will find the perfect gift for that plant-loving person in your life.
 
For coastal-inspired furniture and home decor that will remind you of your wonderful time here in Chesapeake, shop at Refreshed Coastal Inspired Living, where furniture, beach-inspired items, and assorted coastal gifts are aplenty.
More Local Goods
For something a little unexpected, stop by the Chesapeake Visitor Center, which houses a gift shop offering a wide variety of unique gifts that'll remind you of your wonderful trip. And while you're there, you can plan your Chesapeake adventure with our year-round, knowledgeable staff members. Now that's what we call a two-for-one gift!
For a complete list of the shopping options in Chesapeake, click here.