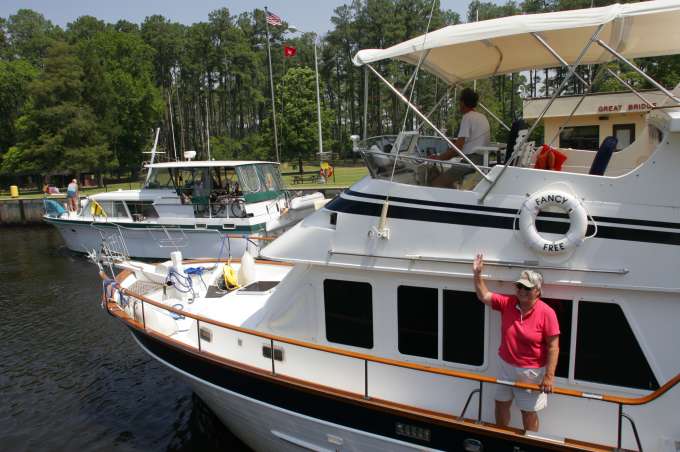 Did you know - 12,000 boaters traverse the Atlantic Intracoastal Waterway every year?  This 3,000-mile waterway provides a navigable route along its length without many of the hazards of travel on the open sea. The Albemarle and Chesapeake Canal portion of the Intracoastal Waterway flows through the heart of Chesapeake, VA with several marinas, ship stores, and waterfront dining options to welcome boaters.
Many boaters are familiar with the Atlantic Yacht Basin, a top-notch facility and local hidden gem where hundreds of vessels dock annually for some much-needed R&R; but now there is a brand new concierge and lifestyle service that will allow waterway guests to truly uncover Chesapeake.
Go Chesapeake is a team of professionals ready to give visitors a one-of-a-kind experience, regardless of the length of their stay.  "We really want to highlight our community," says Go Chesapeake's Vice President Tedi Kiser. That's why the team has developed their passport, a resource that fills waterway guests in on everything the area has to offer.  From great restaurants to golf outings and pet services - Chesapeake has it all!
The Intracoastal Waterway is also home to Centerville Waterway Marina and Top Rack Marina.
Whether you're a boater stopping by or a life-long local, the waterways of Chesapeake are the perfect place to let the moments begin.