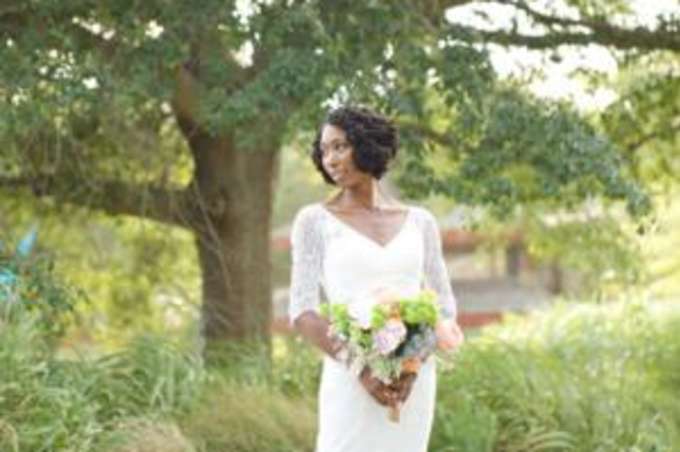 Wedding Cake Stand-ins
People are saying "no" to the traditional wedding cake, and using creative options to stretch their dollar when it comes to dishing out dessert.  Tiered cheesecake, or an abundance of flavorful pies, serves as a less costly replacement for the usually lavish centerpieces.
Metallic Mania
The elevated version of sparkle and bling has brought numerous amounts of gold, silver, and metallic color palettes to every aspect of the embellishing process.  Brides are using foil printing and stamped lettering to incorporate modern sparkle elements to their invitations and stationery.  Rose gold and copper are already expected to be two of the most requested shades for 2016.
Over-the-Top Themes
People are often torn between attending an event, and taking an Instagram worthy picture of themed décor.  "Instagrammable" elements are being used more often in a wedding to put on an exaggerated display for their guests, and their followers.  Theatrical food options, backdrops, and entertainment will definitely be on their A-game this year.
Live Music Entertainment
DJ's are slowly becoming a thing of the past thanks to the incorporation of live bands and entertainment.  Everything from singers, pianists, percussionists, and orchestra's can help amplify the ambiance of your special day.
Station and Cocktail Receptions
With weddings taking a major emphasis in the word "party", it's no surprise that more and more couple's are opting for less formal dinner options, like stations, to bring the feeling of cocktail hour throughout the entire night.  Carts filled with customizable appetizers, desserts, salad bars, and gourmet cuisine, are all options that can be utilized with this modern movement.
Emphasis on Intimate
With the absence of formal dinners, comes the absence of large wedding parties.  Couples are continuously being drawn to specialty venues like rustic barns, intimate chateaus, and industrial lofts to limit the amount of guests during their nuptials.  If you and your spouse are expected to foot the bill yourself, this is definitely a viable option.
Feather Fascination
Making a statement with your bridal gown will be easier than ever thanks to the growing trend of feathers.  Designers have started incorporating feathers into traditional gown elements like, covering ball-gown skirts with fun feathers for an added surprise, or using feathers to add unconventional elements to your dress making it easily transitional to wear again.
Shareable Highlights
Short clips documenting your big day's most memorable moments, like that first married kiss, are being offered in "instant gratification" packages that allow you to share your big day with those that couldn't make it.  Same day edits provide couples with a short highlight reel of the days festivities creating a unique way to relive the celebrations greatest moments.
Article courtesy of Brides Magazine