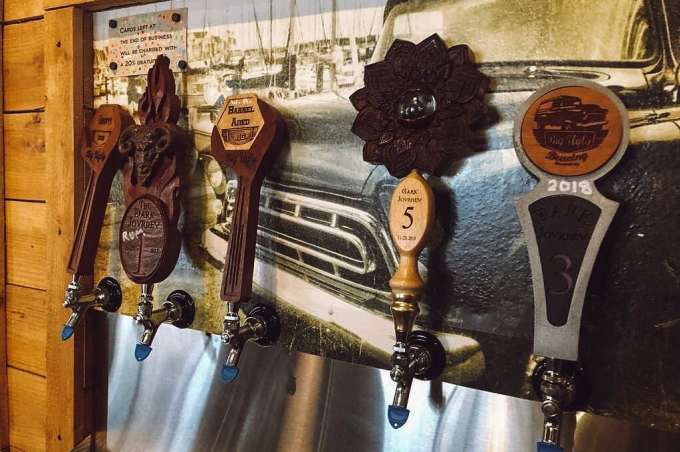 Chesapeake is home to some of the most beautiful landscapes on the East Coast ripe for kayaking, hiking, biking, and boating. When you're done exploring for the day, kick back with a cold one at one of Chesapeake's fine breweries. This article has great historical information on some of our favorites but to get the latest and greatest information head over and check out our newly updated breweries page. 
Opened in February 2015, Big Ugly Brewing Co. started more than 12 years ago as a home brewing hobby and a passion for big, unique flavors. After sampling more than 4,000 beers through a neighborhood tasting club and perfecting their own recipes, the owners were ready to open Chesapeake's first brewery. Today, Big Ugly boasts up to 10 "Big, Bold Beers" on tap any given night.
Located in the heart of Greenbrier, the Garage Brewery is a small microbrewery in Chesapeake. Focused on creating unique draft beers to please everybody's taste, patrons enjoy the garage themed environment.  Complete with an outdoor patio as well as a mezzanine for private parties/gatherings, it is the perfect stop on your quest for craft beer.
Wasserhund Brewing Company, meaning "water dog" in German, was born from a love of the beach, dogs, and German beer. Their second location in Coastal Virginia opened in August 2021. Their goal is to bring the German beer culture to Coastal Virginia in the best way...by brewing the highest quality ales and lagers and providing the environment to enjoy them with family, friends, and strangers.
In addition to the custom brews, you will enjoy made to order artisan pizza baked to perfection in a brick oven. Or order Richmond made sausages and sauerkraut for a real German experience.
Tasting Rooms
If wine is more your speed, Chesapeake is home to two tasting rooms.
Sample wines, champagnes, and even sangrias at Branches Tasting Room, where you can savor glasses of reds, whites, and bubblies from around the world, as well as locally sourced drinks. This family-owned business will help you select bottles for an elegant affair or a simple dinner at home. Visit their website to check out events like Wine and Worship, painting classes, and even raffles. 
Offering 100 bottles of wine by the glass, Tinto Wine and Cheese will also impress you with their flawlessly curated selection of ever-changing cheeses and tapas, sure to pair beautifully with whatever's in your cup. Inspired primarily by wines from Southern Europe, guests can also delight their taste buds with regional options from family-owned wineries. Planning to return to the area? Join the wine club for deals and discounts.