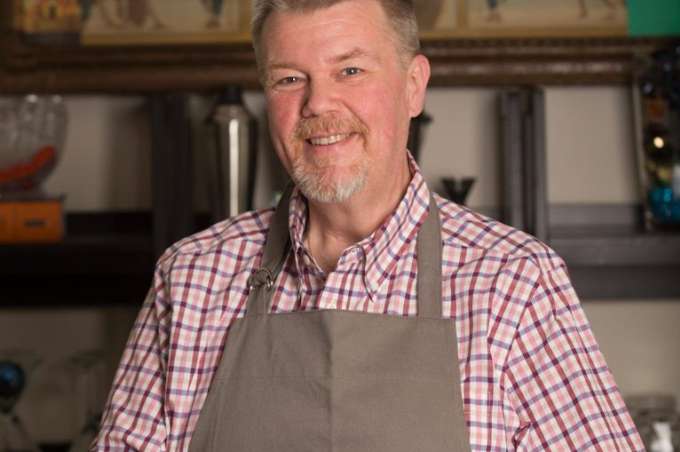 Patrick Evans-Hylton has been one of the most important voices on Virginia food and wine for more than 20 years. Chesapeake Uncovered recently chatted with Patrick to find out what makes the food in Chesapeake so unique from the person who knows best.
Chesapeake Uncovered: What first got you interested in food?
Patrick Evans-Hylton: I grew up being raised by my grandmother. She cooked hot meals every day and that started me getting really interested in preparing meals and sharing it with others… My first career was in banking and finance, but when I was 30 years old I decided on a career change, so I attended school at Johnson and Wales and transitioned into becoming a chef. I've always loved the written word and within a few years I decided just to focus on writing about food. 
CU: And you decided to stay in the area while you cultivated this passion?
PEH: Oh yeah. I love this place. It really is home.
CU: What would you say makes the food in Chesapeake and the surrounding areas stand out?
PEH: I think it's the freshness of ingredients. We're surrounded by the Atlantic Ocean and the Chesapeake Bay, all the rivers and tributaries. There's so much farmland here and with the proliferation of farmer's markets there's so many great, delicious things that are seasonal and fresh.
CU: I know you can't name them all, but what are some of your favorite places to eat in Chesapeake? 
PEH: A lot of folks may not realize how diverse the city truly is. I always love grabbing a steak and cocktail at Butcher's Son. Wickers Crab Pot… what they do there is just some of the best, most straightforward, simply prepared delicious seafood you can get, and then gosh… I love those pieces that come out of the wood fire oven at Baker's Crust.
CU: How has the food scene in the area changed since you started writing about it?
PEH: This area has transitioned quite a bit in two-plus decades. And I think that's something that's been reflected with America as a whole as we become more comfortable with what we truly define as American cuisine. I think people have traveled more and seen what other areas have in those experiences. There's absolutely nothing wrong with fried seafood or burgers and hot dogs –  but sometimes we crave more. Not necessarily fine dining, but something like what [Chesapeake's] Cutting Edge does – it's just truly remarkable how they approach food.
CU: If you were on a desert island with no food and a chef-genie could grant you one meal… what would it be?
PEH: A really good surf and turf. Maybe like a crab cake, but with a piece of country ham folded on top of it. Instead of a steak some really good fried chicken and a lot of fresh vegetables.
CU: I love that fried chicken is becoming cool now. 
PEH: Oh yeah. I was a fried chicken fan before becoming a fried chicken fan was cool.
You can check out Patrick's website Virginia Eats + Drinks to stay up to date on all the great food hitting tables in Chesapeake and all over Coastal Virginia. Grab a bite in Chesapeake and let the moments begin.