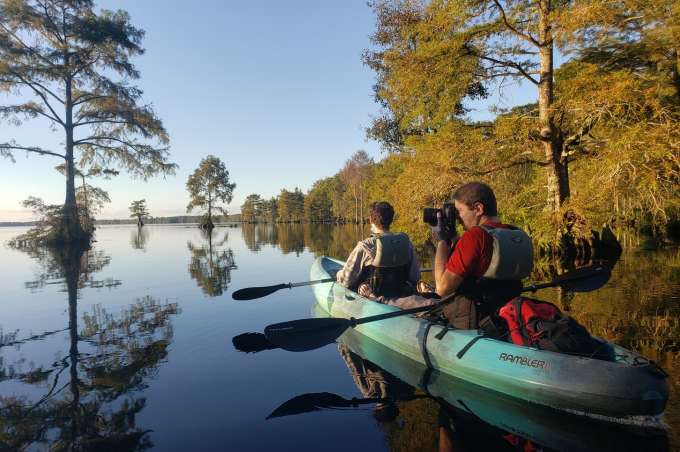 Exploring Chesapeake's beautiful waterways and awe-inspiring wildlife by kayak, canoe or paddleboard is good for the soul. According to Kevin Fonda, Adventure Kayak & SUP Tours, "Beyond the beauty, kayaking is essentially cheap therapy. When you're out on the water, completely removed from the hustle and bustle of the outside world, it clears your mind and helps you get perspective on the things that really matter." Chesapeake's waterways are as beautiful as they are diverse, and the perfect paddle locations to reconnect and find your zen.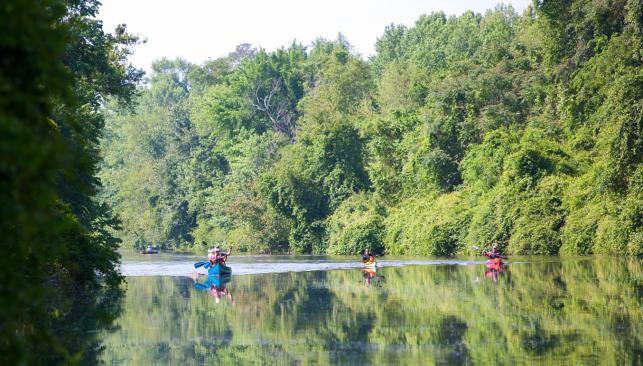 Great Dismal Swamp National Wildlife Refuge
If you are new to kayaking visit Northwest River Park. There you can rent a kayak or canoe and enjoy the scenery surrounding Lake Lesa. Kayak rentals are just $10 per hour and are a great way to get on the water. Bring a picnic lunch and make a day of it by exploring the park's many trails. Activities include playing miniature or disk golf, or renting a bicycle built for four. Looking for a weekend getaway? There is a campground on site, or you can rent one of the park's cabins.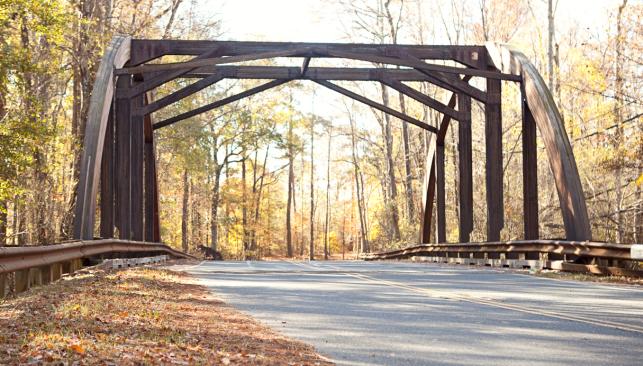 Bunch Walnuts Road Bridge
A locals favorite is near Bunch Walnuts Road Bridge. This gently arched bridge of bent pine and weathered steel is the only one of its kind in the Coastal Virginia region. "Only in Your State" names this bridge as one of 22 Bridges in Virginia that have a Magical Quality to Them. This wooded paddle guides you through a forest of bald cypress where you will find wading birds and migratory waterfowl including Chesapeake's official bird - the Blue Heron. Along the shore you might catch a river otter playing, or a busy beaver taking care of his home.
Chesapeake is home to so many beautiful waterways, each experience as unique as they are beautiful. Continue your paddle exploration by participating in the Paddle the Peake passport. It guides you to all the great places to paddle and allows you to earn rewards along the way.