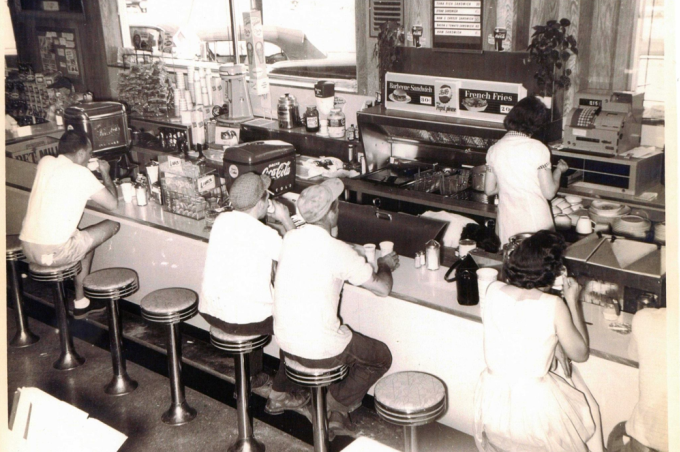 A Chesapeake summer isn't complete without a tour of the local ice cream hot spots. By the scoop or in a shake, these culinary confections are sure to bring the flavor. So get your sweet tooth ready because it's about to get the royal treatment.
Irwin's Fountain is the stuff of nostalgic dreams. Transport back to the days when neon drive-in signs lit up the night and Elvis rocked the jukebox. While you're enjoying the fun and friendly atmosphere, cool off with some delicious ice cream, a malt or a milkshake.
There's nothing like freshly churned ice cream. That's why Bergey's is a one-of-a-kind treat. Made fresh in their store, Bergey's ice cream offers a smooth, creamy taste that will have your taste buds begging for just one more scoop.
But you'll fun much more than just ice cream here. For over 75 years, the Bergey family has provided the Chesapeake community with food made from fresh ingredients. From their famous cinnamon rolls (you have to taste them to believe them) cream cheese danish, made-to-order sandwiches, and plenty of yummy dessert options—ice cream, pies, breads, cookies, cupcakes and more.
The Creek Grill at Lawrence Pharmacy
Tucked inside Lawrence Pharmacy, The Creek Grill offers hand-scooped ice cream in three different flavors to tantalize your taste buds. If you're in for a more layered experience, choose vanilla and the toppings you'd like mixed in. With the touch of a connoisseur, your ice cream expert folds your toppings into the frozen goodness. While you're there grab one of their famous banana splits. Lawrence Pharmacy has been part of the Chesapeake community since 1966.
Taste the flavor of summer fun with ice cream in Chesapeake. Choose the sweet treat that's calling you and let the moments begin.