Chesapeake Events
While you're in Chesapeake, VA, be sure to get to know the city a little better by experiencing some of the events taking place around town. Take your pick of festivals, outdoor events, food-centric happenings, and special events for the holidays.
Festivals
From music under the stars to all-you-can-eat crab beneath the summer's glow, festivals in Chesapeake are guaranteed to impress visitors of all interests. Whether you're in the mood for a rhythmic steel drum show or a world-class symphony, the music festivals available year-round will leave you humming a tune for weeks after. Fill up at food fests dedicated to local foods, fresh catches, wine, and beer; or take your pick of Chesapeake festivals ideal for families and kids, history buffs, and nature aficionados.
Outdoor Events
No matter what season you're spending in Chesapeake, there are plenty of outdoor events for all ages and activity levels. Try bird watching with the family, hiking with friends, or even sign up for a solo race in the woods. With so many places to celebrate nature and wildlife, you'll find dozens of events to hit the trails, walk the pavement, or head out on one of the many spectacular waterways surrounded by fellow outdoor lovers.
Seasonal and Holiday Events
In search of Christmas cheer, Halloween horrors, or just looking for the top places to catch some summer sunsets? Seasonal and holiday events in Chesapeake will take you out on the streets for parades and fireworks, back inside for shopping adventures and Santa sightings, and will even weave you through a corn maze on your way to pick pumpkins.
Foodie Events
Food and drink lovers flock to events in Chesapeake to partake in flights of beer, steamed seafood, scratch-made pies, and so much more. Celebrate with them at one of the many foodie events happening in and around Chesapeake. Indulge in Italian, savor some shellfish, or delight in pan-Asian delicacies during Restaurant Week. Or, for those hoping to get to know the locals, spend your afternoon shucking oysters or devouring plates of ribs at one of the terrific festivals around town. Whatever you're in the mood for, you're sure to find it at one of the many food and drink events.
Coupons and Deals
Looking for savings on events? We've got you covered. Check out our coupons and deals to find discounts on things like restaurant extras, hair salons specials, area tours, decadent desserts, and even hotels.
Submit an Event
Got your own event that's open to the public, great for potential visitors, and seems to fit with the kinds of things you've seen listed here? Submit your event to be included in our listings by sending a brief description, the physical address of the event, and a name and contact number to be considered for inclusion on our pages. Before you send in your entry, make sure to check out the full submission guidelines to ensure that your event is a fit for these listings.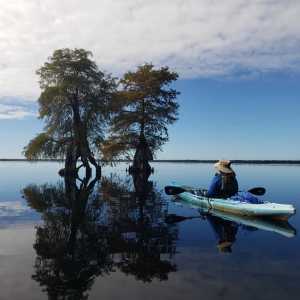 Sign up today to receive our monthly e-newsletter for exclusive events, offers, and more. Don't miss out on everything Chesapeake has to offer!
Sign-Up