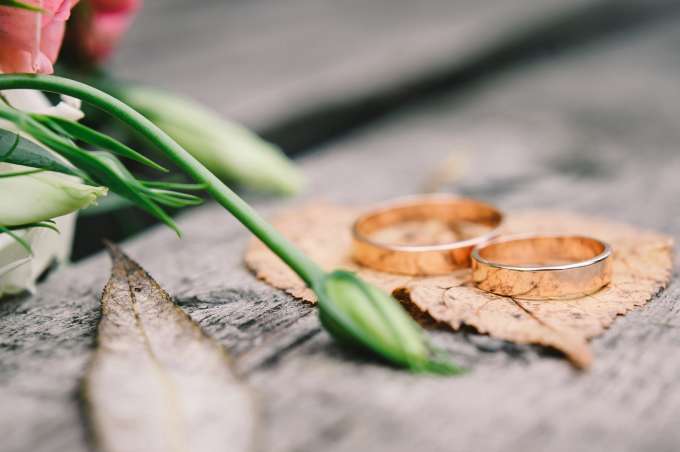 Wedding Trends Chesapeake
So long to the dated days of cupcake towers and martini glass mashed potatoes. Goodbye to stuffy ceremonies and outdated traditions. With tons of contemporary spaces and modern-minded wedding planners, you and your soon-to-be spouse are sure to find the latest and greatest contemporary wedding options right here in Chesapeake, VA. 
Themes, Colors, And More 
Time together has become more precious than ever, so why not celebrate two parties in one? To make the most of a wedding, why not add another celebration or a theme? Tell guests to dress for a night at the disco, or ask bridesmaids to come as their favorite Disney Princess. Go with a winter wonderland, a luau, or even simply a theme color—purple wedding cake, anyone? Whether it's coordinating 70s-style suits, finding the exact shade of blue for twenty tablecloths, or ensuring each guest goes home with the perfect romantic reminder in their goodie bag, Baxter's Creative Events husband-and-wife team are sure to make all your wedding themes and dreams come to life. 
Live Music 
Ranging from intimate acoustic performances to 14-piece wedding bands, having live music at your ceremony will give you and your guests a night to remember. One terrific local option is the Rare Mixx Band, a group of musicians with more than 30 years experience who can accommodate requests from light jazz to today's pop favorites. 
Once you've booked your band, the next thing you'll need is a stage for them to play on. With a raised performance space and audio capacity, Limitless Event Venue will help you achieve perfect harmony. This modern location offers tables and chairs, plus a variety of lighting to ensure everyone looks their best in photos. Plus, Limitless Event Venue has no restrictions on catering, so whether you're in the market for an all-you-can eat potluck dinner or a sit-down 10-course meal, they'll be happy to accommodate all your needs.
Metallics 
On your wedding day, of course you want to sparkle, but why not let the guests join in? Whether you're going for some gorgeous gold, stand-out silvers, or a classic copper, metallics are here today and here to stay. And from shimmering silverware to glowing centerpieces, the Delta Hotel's Marriott Certified Wedding Planners can help you determine the overall vision for your wedding and help you execute each detail. That includes setting an event budget; deciding on a menu; arranging table settings; and finding florists, photographers, a band, and other entertainment for the big day.
Plus, for extra-special last-minute touches, you can always head right up the road to the Greenbrier Mall, where stores like Claire's, Macy's, and Kay Jewelers will get blinged out for the big event.
Wall-Less Weddings 
Over the last year or two, we've all gotten used to spending a bit more time spaced out and outside, so why not continue the trend with ceremonies held in gardens, amongst greenery, and under open-air tents? One of Chesapeake's best options for outdoor events is the picture perfect Historic Greenbrier Farms. With quintessential southern charm and stylish green spaces, your special day—or night—at Greenbrier Farms is guaranteed to offer you and your guests a chic and cozy setting as well as a picture-perfect backdrop for your big day. 
Chesapeake Weddings