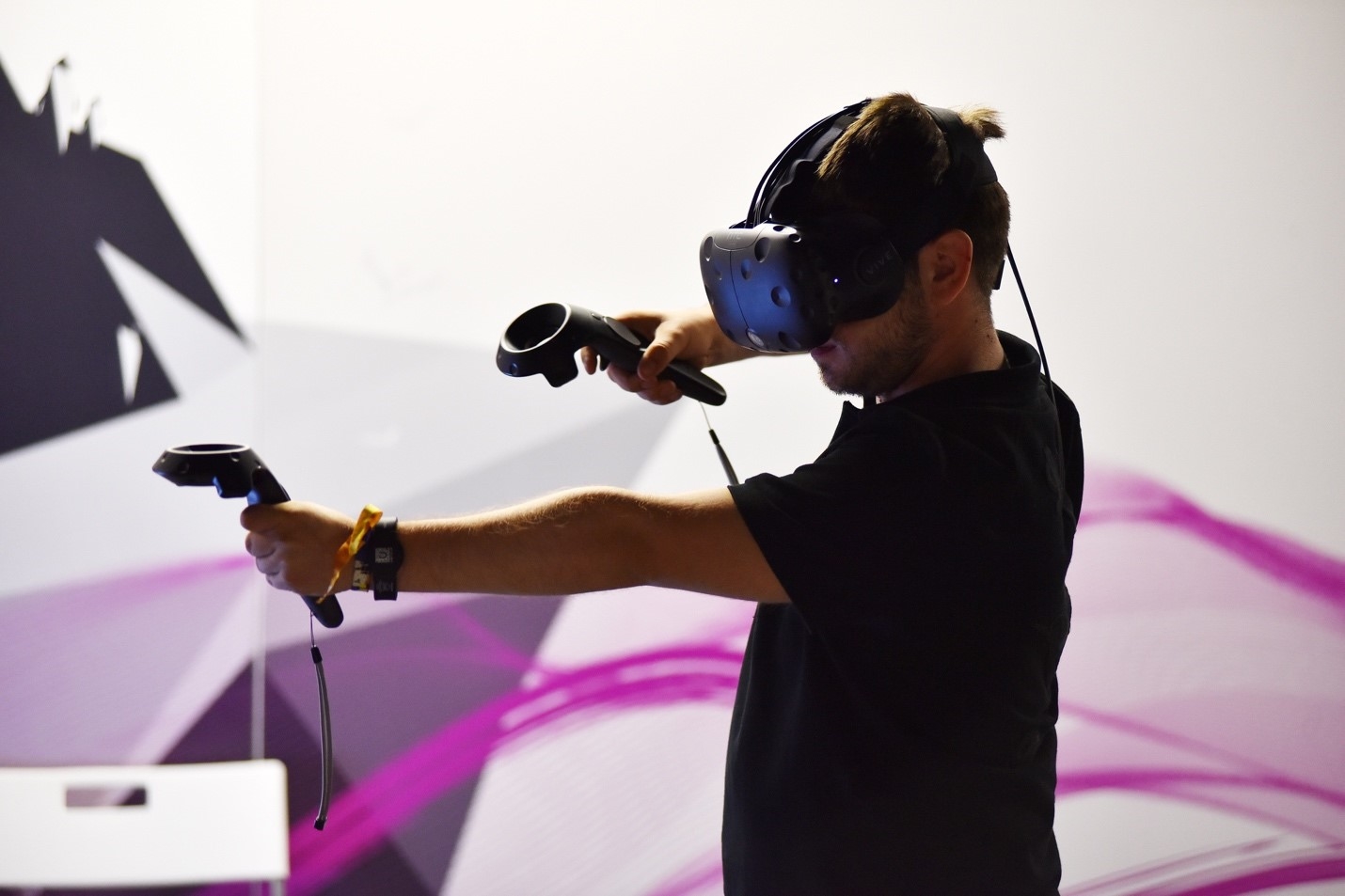 Tucked back past the alluring smells of Greenbrier Mall's food court awaits the mall arcade of the future-but rather than plastic prizes, you'll walk away with life-altering experiences. This is a place where anything is possible. Welcome to Chesapeake's MultiVRse Virtual Reality Arcade.
Immerse yourself in dangerous, faraway lands-or just play a game of table tennis with your pals. A mounted television screen at each station allows you to see what the players are seeing in real-time. Coach them. Taunt them. Or just sit back and take it all in.

The millimeter-sensitive controls translate your every move into the game. This suite of high-end virtual reality equipment runs $2,500 or more. MultiVRse Virtual Reality Arcade aims to bring virtual reality to Chesapeake at a fraction of the price. 15 minutes is $10, 30 minutes is $15, 45 minutes is $25 and a full hour is just $30.
The selection of games is varied and always growing. Fight back waves of evil robots in Raw Data, scare yourself silly with Emily Wants to Play or take it to the table with Cyberpong. A handful of games are multiplayer, allowing you to play with friends in virtual reality.
There's even an area with old school video games, including a Nintendo 64 with a box full of cartridges teeming with nostalgia.
For more information, including a full list of experiences, group pricing and membership discounts, visit http://multivrse.us
P.S. Once you're done checking out the virtual world, step into Chesapeake's natural wonders. Kayak, canoe, paddleboard or boat your way across 22 miles of pristine waterways filled with wildlife and bursting with adventure. Visit Chesapeake and let the moments begin.