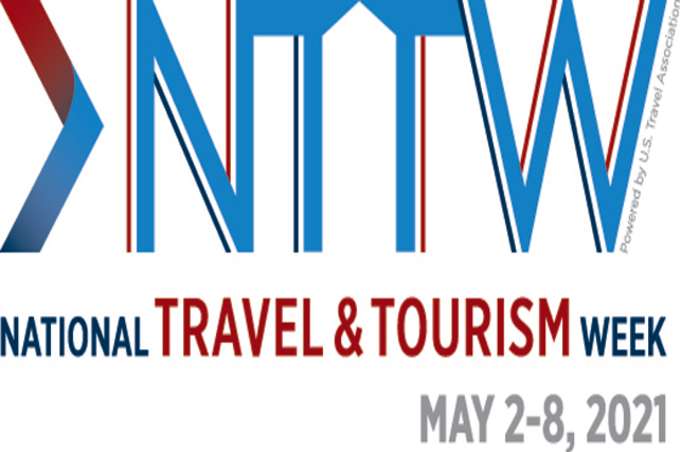 May 2 - 8, 2021, National Travel & Tourism Week (NTTW) 2021 recognizes the Power of Travel and the industry's role in bringing back our vibrant communities, restoring the U.S. economy, rebuilding our workforce, and reconnecting America.
NTTW 2021: The Power of Travel from U.S. Travel on Vimeo.
Last year, NTTW highlighted the Spirit of Travel in recognition of our industry's resiliency. This year, we start a new chapter, one where the power of travel will drive recovery and help define our country's way forward.
Economic Impact
Prior to the COVID-19 pandemic, the travel and tourism industry was a significant contributor to the U.S. economy and exports and supported millions of hard-working Americans of all backgrounds.
Travel spending is down nearly $500 billion, costing the U.S. economy $1.1 trillion.
The total number of travel-supported jobs fell by 34%, from 17 million in 2019 to just 11 million in 2020.
Here in Virginia, travel spending was down by 40%. Federal, state, and local tax revenues declined by 32%.
About National Travel and Tourism Week
Established in 1983 by a congressional resolution, National Travel and Tourism Week (NTTW) is an annual tradition during the first full week of May for the U.S. travel community to celebrate the value travel holds for our economy, businesses, and personal wellbeing.
U.S. Travel Association, the national, nonprofit organization representing all components of the travel industry, provides the industry with a unifying theme and toolkit resources that can be customized by each destination, organization, or business to fit their needs.
Tuesday is traditionally recognized as "Travel Rally Day" and many use it as an opportunity to organize in-person celebrations with their community. This year, we're embracing a 'digital NTTW' because even though we all may not be able to gather together, we can use our social media channels and unifying hashtags (#nttw21 and #PowerOfTravel) to connect us and support each other from afar.
Below are a series of videos from Virginia Tourism to highlight the power of tourism, called "Tourism Matters." As it becomes safe to travel again, both locally and regionally, travel will be what moves us forward once again, and tourism will be a vital part of Chesapeake, and Virginia's, economic recovery.