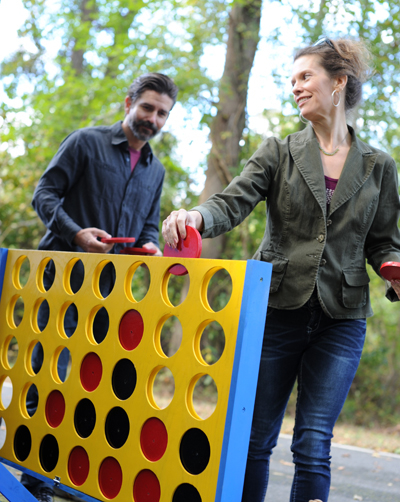 You're the household CEO, a family therapist, medical professional and world-class chef. You are also known as Mom, and whether you're looking for the perfect activity to do with the kids, or some well-deserved R&R, Chesapeake is the place to be.
School's Out For The Summer!
With some of the best outdoor activities around, Chesapeake has plenty of ways to make sure your kids don't get the summertime blues.
Head to Northwest River Park and explore the waterways in one of the park's canoes or paddle boats. With disc golf, mini-golf, a playground, volley ball courts and over 700 acres of untouched nature to explore, this park is just one of the amazing Chesapeake locations for the little ones run wild during summer vacation.
Weather not cooperating? No problem. Check out the perfect way to spend a rainy day. In Chesapeake, there is no shortage of family fun.
That Time You Got the Vacation You Always Wanted
As a mom, you're on call 24/7. To say you deserve a break is an understatement. Book a babysitter, or leave the kids with dad, and enjoy a day of shopping at one of Chesapeake's boutique shops. Lady Antiquity brings the treasure hunt of an estate sale to a retail store front. 3 Little Blackbirds is a one-of-a-kind shop that provides a venue for dozens of local artists and vendors.
Just want to relax? Get pampered at one of Chesapeake's top notch day spas. Natural Elements Spa and Salon is the twelve-time award-winner for best facial and pedicure in Hampton Roads, and offers a full range of services including hydrotherapy and unique body treatments. Get a new 'do at The Look Salon and Day Spa from one of their master stylists.
So, whether you decide to treat yourself or go out for some family fun, come to Chesapeake and let the moments begin.