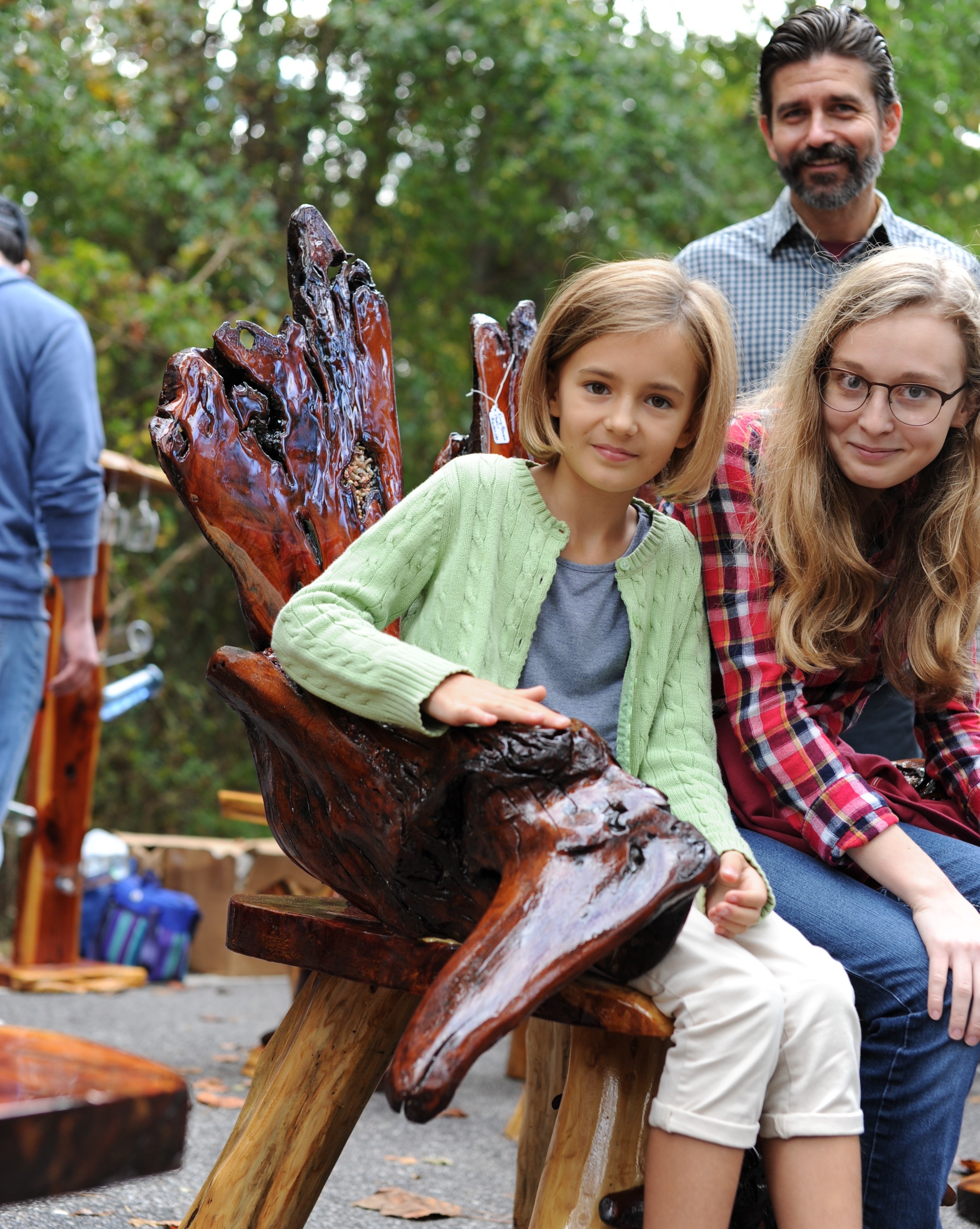 That Time You "Let Them Win"It doesn't matter if the kids are four or 40. Friendly competition with dad never gets old.
Swing by Grand Slam 2 and see who can knock the ball furthest out of the park. Try your luck at the cages or set up your own homerun derby with the facility's state-of-the-art baseball simulator: HitTrax. Golf more your speed? Round up the family's clubs and hit the links at one of Chesapeake's world class courses.
Show them you still got it when you "make it rain" at Chesapeake City Park's outdoor basketball courts. Kick it old school and challenge the kids to a round of horseshoes at one of the park's pits. If the little ones (or you) are getting tuckered out, let them play at their own pace at the award-winning Fun Forest playground.
Something They'll Never Forget
With some of the most pristine outdoor environments Hampton Roads has to offer, there are plenty of ways to bond. Take in nature at the Dismal Swamp Canal Trail or Elizabeth River Park. Not feeling outdoorsy? Cruise down to Greenbrier Mall and blow your kids' minds at the area's only virtual reality arcade, MultiVRse.
Don't forget, a day of dad-duty is never done without some serious snacking. Mom's not around, so get messy with a meal you can eat with your hands at Wickers Crab Pot Seafood, or stop by Kelly's Tavern for wings and nachos.
However you decide to spend your Day of the Dad, Chesapeake is the perfect place to let the moments begin.