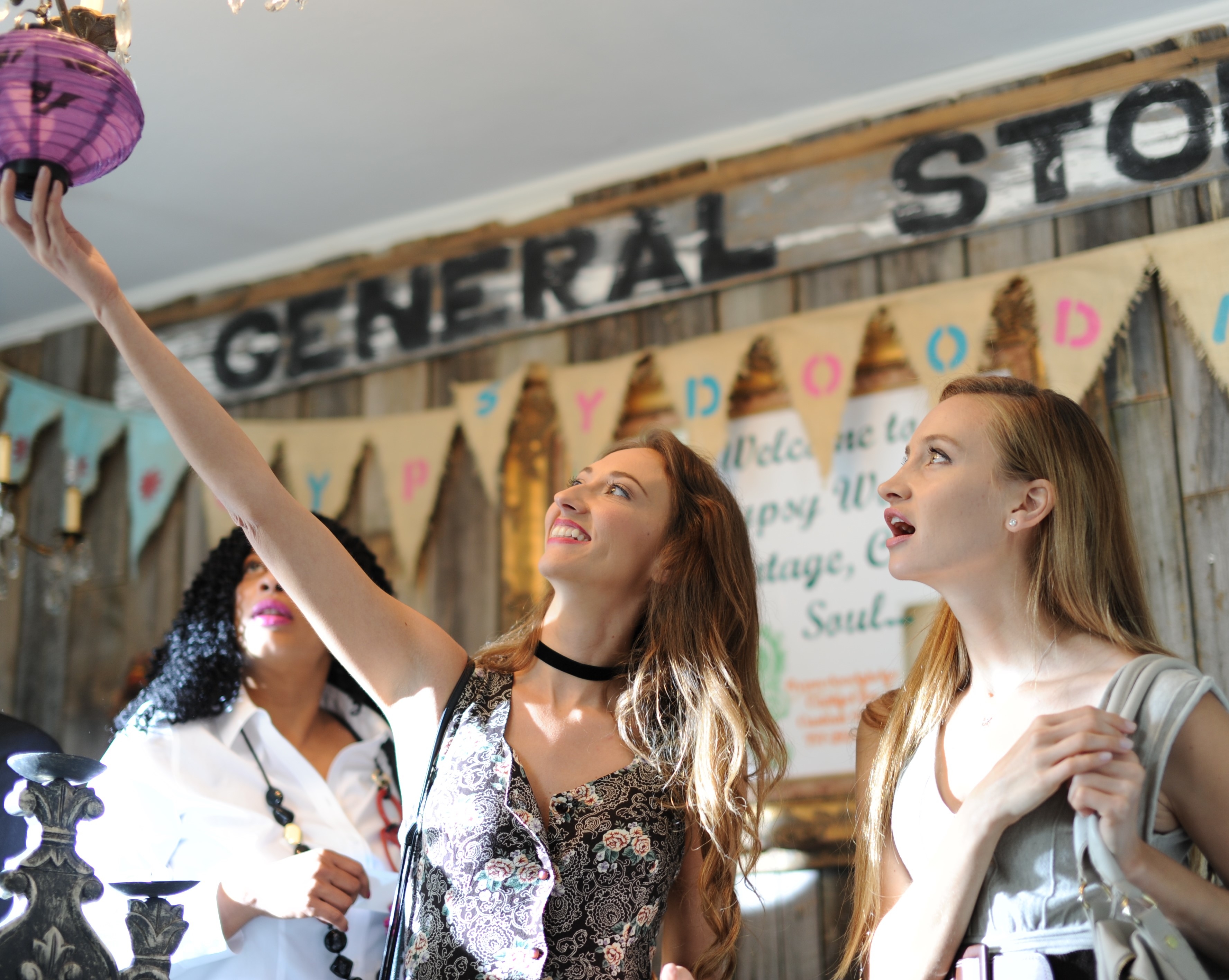 Then bail on the boys for a girls' getaway. Whether your ideal long weekend is filled with relaxing afternoons or nights out on the town, in Chesapeake you'll find the perfect way to let your hair down. 
Retail Therapy
Chesapeake Square Mall and Greenbrier Mall have all the nationally known stores you need for a world-class shopping spree. Looking for something a little more local? Check out Lady Antiquity, a shop that brings estate sales to the customer. Or swing by the eclectic Three Little Blackbirds to peruse one-of-a-kind creations from dozens of local artists and vendors. From antiques to boutiques, Chesapeake has it all.
Eat, Drink and Be Merry
Grab a bite so you don't drop after all that shopping. Crack into freshly caught crustacean at Wicker's Crab Pot Seafood. Hit up happy hour and get your groove on at the Eagle's Nest Rocking Country Bar, or relax and take in the sunset on the porch of Kelly's Tavern. Hanging with the ladies is always a reason for celebration, so don those little black dresses and indulge in craft cocktails and high end cuisine at The Butcher's Son. 
Boys on the Side

The core of every girls' trip is the same: spending quality time with people you care about. What better way to reinforce the bonds of friendship than with taking in some of the most beautiful scenery the East Coast has to offer? Put your phones away and walk the 8.5-mile Dismal Swamp Canal Trail, or sit waterside at Elizabeth River Park and soak in the view.
Keep an eye on the calendar. Events like the Chesapeake, VA Wine Festival and the Dismal Swamp Art Festival are the perfect excuse to get away with the girls.
No matter what you're looking for, you'll find it here in Chesapeake. Let the moments begin.