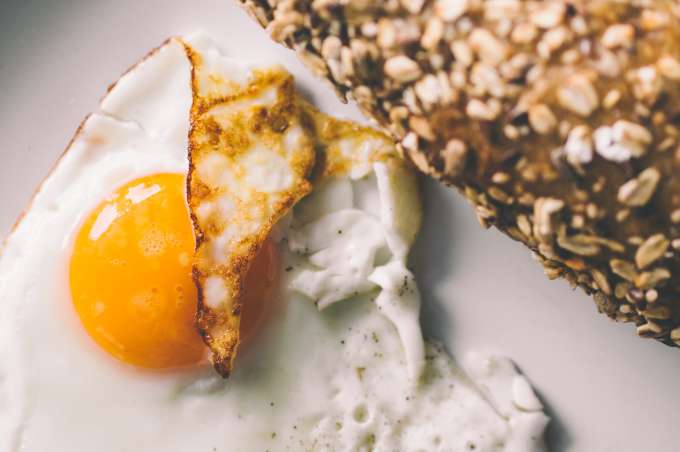 Where do you find happiness? For hundreds of hungry people in Chesapeake every week, it's in that sweet spot between Breakfast and Lunch: Brunch.
From benedict to omelets, and French toast and hash browns, brunch is a chance to indulge and enjoy a meal with friends. So whether you're a local or just stopping by, check out some of Chesapeake's favorite brunch spots.
Celtic Tiger Irish Pub
759 N. Battlefield Blvd.
Chesapeake, VA 23320
Celtic Tiger is a local Irish-themed pub that offers brunch on Saturday and Sunday from 11 am - 3 pm. Sample staples like the Breakfast Boxty featuring a potato pancake filled with scrambled eggs, peppers, onions, Irish sausage, hash browns, and cheese topped with country gravy and soda bread or if you are really hungry, you can't go wrong with their Full Irish Breakfast.
Lockside Bar & Grill
200 N. Battlefield Blvd., Suite 13
Chesapeake, VA 23320
Don't want to wait for the weekend to enjoy brunch? Look no further than Lockside. Breakfast favorites like the Lockside Benedict, the Eye Opener, and Banana Pancakes are available daily until 3 pm.
Tap It Local Chesapeake
648 Grassfield Parkway, Suite 12
Chesapeake, VA 23323
Tap It Local Western Branch
3916 Portsmouth Blvd.
Chesapeake, VA 23321
Offering two Chesapeake locations, you can enjoy Tap It Local's brunch as to-go or dine-in. Past offerings include the Seafood Breakfast Bowl and the Tap It Trashy featuring scratch-made hash browns, eggs, ham, onions, and sausage gravy smothered in cheese.
The Egg Bistro
501 Kempsville Road
Chesapeake, VA 23320
Check out their full menu offering everything from sweet, savory, and health-conscious options. Looking to take a walk on the wild side? The Egg Bistro offers half-priced Bloody Marys and Mimosas 7 am -  9 am Saturday through Monday.
Whether you're in town for a guy's/girl's weekend or making good on a promise to the kids for some chocolate chip pancakes, Chesapeake has everything you need to brunch it up. So grab your fork and let the moments begin.