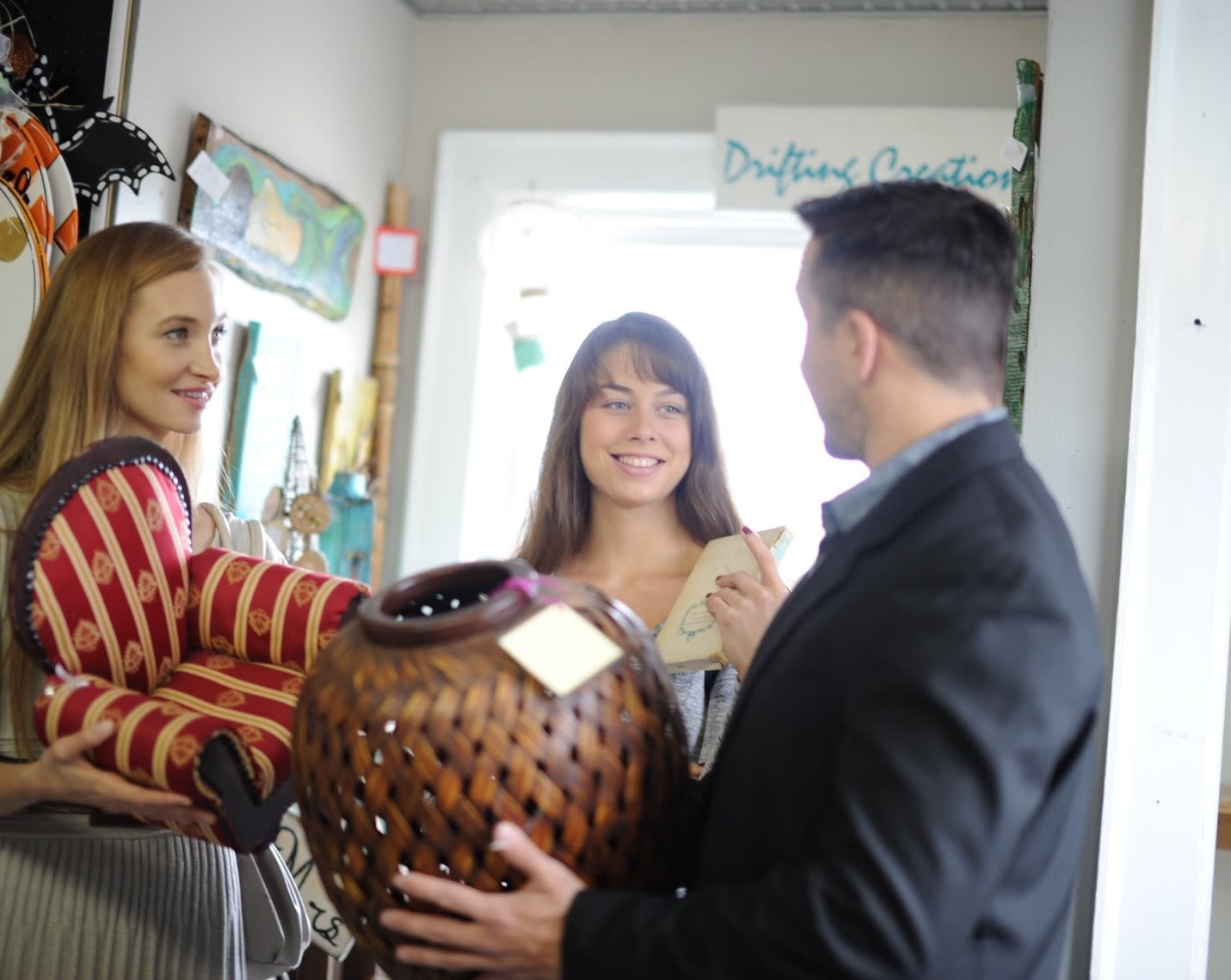 In the heart of Chesapeake's Great Bridge community sits an old home circled by a small parking lot. Walk inside the unassuming home and you'll discover a treasure trove of local artistic wonders covering the walls of this two-story shop-welcome to 3 Little Black Birds.
Boasting over 85 artists, 3 Little Black Birds offers vintage, re-purposed, handcrafted and antique items that are perfect for anyone on your shopping list (including yourself). The eclectic mix of one-of-a-kind artisan pieces make this store truly a shopper's delight.
Get in the Artistic Spirit
Inspired by the wonderful creations around you? Let your inner artist out with makers' courses at 3 Little Black Birds. Bask in an aromatic candle-making class. Learn wooden sign making and take home your new boat anchor, flip-flops, whale and many others. Classes revolve around popular and seasonal topics, so check out their Facebook Events Page for details on upcoming courses.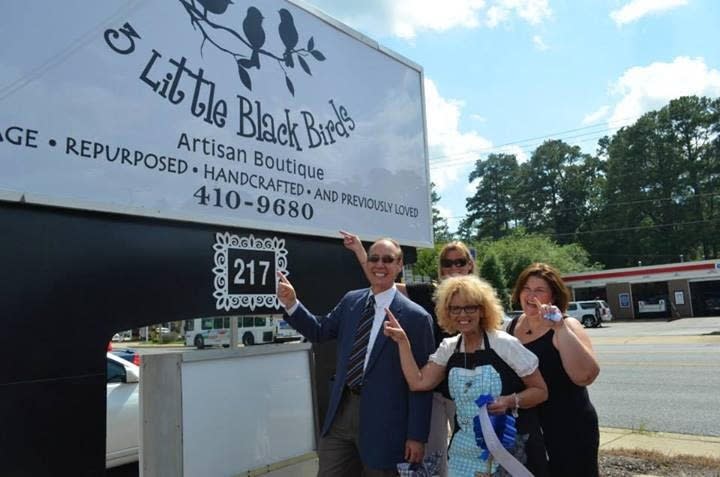 Pam Still co-founded the store back in 2013 with her two business partners. "Every single one of our artists has their own vibe," says Still. "I'm always blown away by the ideas they come up with. It's enchanting. You come in here and you just get lost in the fun."
Still says both women and men fall in love with the store when they visit. "If you're into Pinteresting or can't get enough of HGTV, 3 Little Black Birds is your crafting and re-purposing oasis."