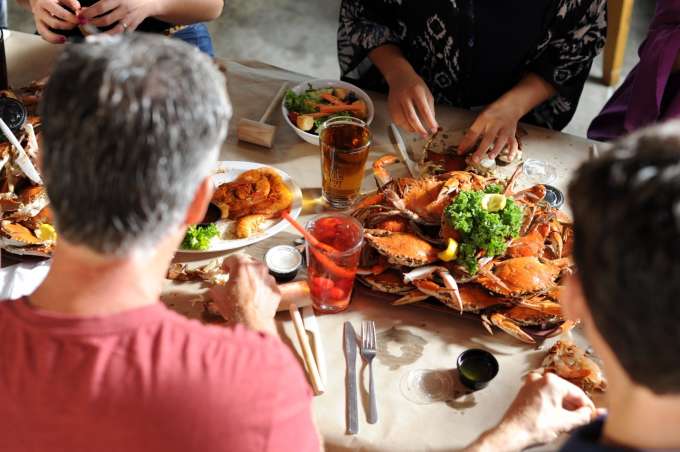 There are some people out there who consider food little more than a source of fuel. For others, finding amazing meals is an ongoing treasure hunt…  
And this October 20th to the 26th, X marks the spot right here in Chesapeake, VA. 
That's right, it's the Second Annual Chesapeake Restaurant Week and some of the city's best eating establishments are cooking up special meals for locals and visitors alike.
So, what is it that makes Chesapeake Restaurant Week so cool?
For one, it's easy on your wallet. Each participating venue has a fixed price menu. That means you pay one price for your lunch or dinner and get a two or more-course meal.
Ray Wicker, the owner-operator of Wickers Crab Pot Seafood, uses Restaurant Week to offer great deals and maintain his status as what many consider one of Chesapeake's best hidden gems.
"We're off the beaten path," says Ray. "[Restaurant Week] gives us the opportunity to feature our specials tied together for ten-dollars."
Yep. Ten bucks will let you choose between a clam-strip po' boy, traditional Cajun dirty rice, or Ray's multi-award-winning crab cake. All crab, no filler. Your lunch also comes with sides and homemade banana pudding for desert. I'm feeling full just writing about it.      
Restaurant week is also a great way to discover up and comers in the Chesapeake food scene.
Kapers Eatery has only been open for two months, but has already stirred up quite the buzz. Owned and operated by husband and wife team Todd and Kimberlee Prosser, this Mediterranean tapas spot is taking a unique approach to Restaurant Week.
"Instead of courses, we're combining like elements from our menu and offering them at a discount," Todd explains. After being stationed in Spain, Todd and Kimberlee fell in love with tapas culture and decided to bring it back to Chesapeake. When you show up for Restaurant Week you'll be given choices between chicken, beef, veggies or seafood and the Kapers team will do the rest. And with Margherita Monday's and military discounts… Kapers is the perfect place to stack up the savings.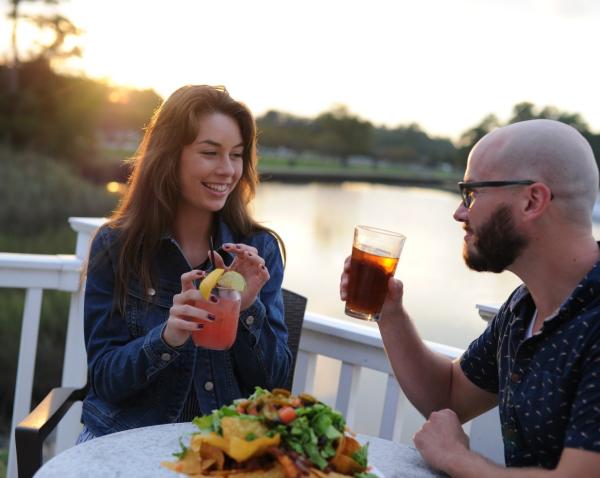 No matter where you go for restaurant week, you'll see a common theme. Restaurants showcasing what makes the food in Chesapeake so amazing.
Vicki, the manager at Black Pelican Seafood Co., says their Restaurant Week dinner entrée was selected because of the quality of the product. At first glance it almost sounds vague when you read "fresh fish" as a line item.
Vicki clarifies that it means: "whatever comes in that day." That's pretty fresh.
Vicki also loves that restaurant week gives people the chance to dive deeper into Black Pelican's menu and try dishes like their seafood risotto that was featured on Guy Fieri's Diners, Drive-Ins and Dives. 
From succulent sushi to authentic Neapolitan pizza, there are plenty of amazing restaurants participating in Restaurant Week. I don't know about you – but I plan on visiting more than one.
You can check out menus, hours and all that other fun stuff right here. Bring your appetite and let the moments begin.