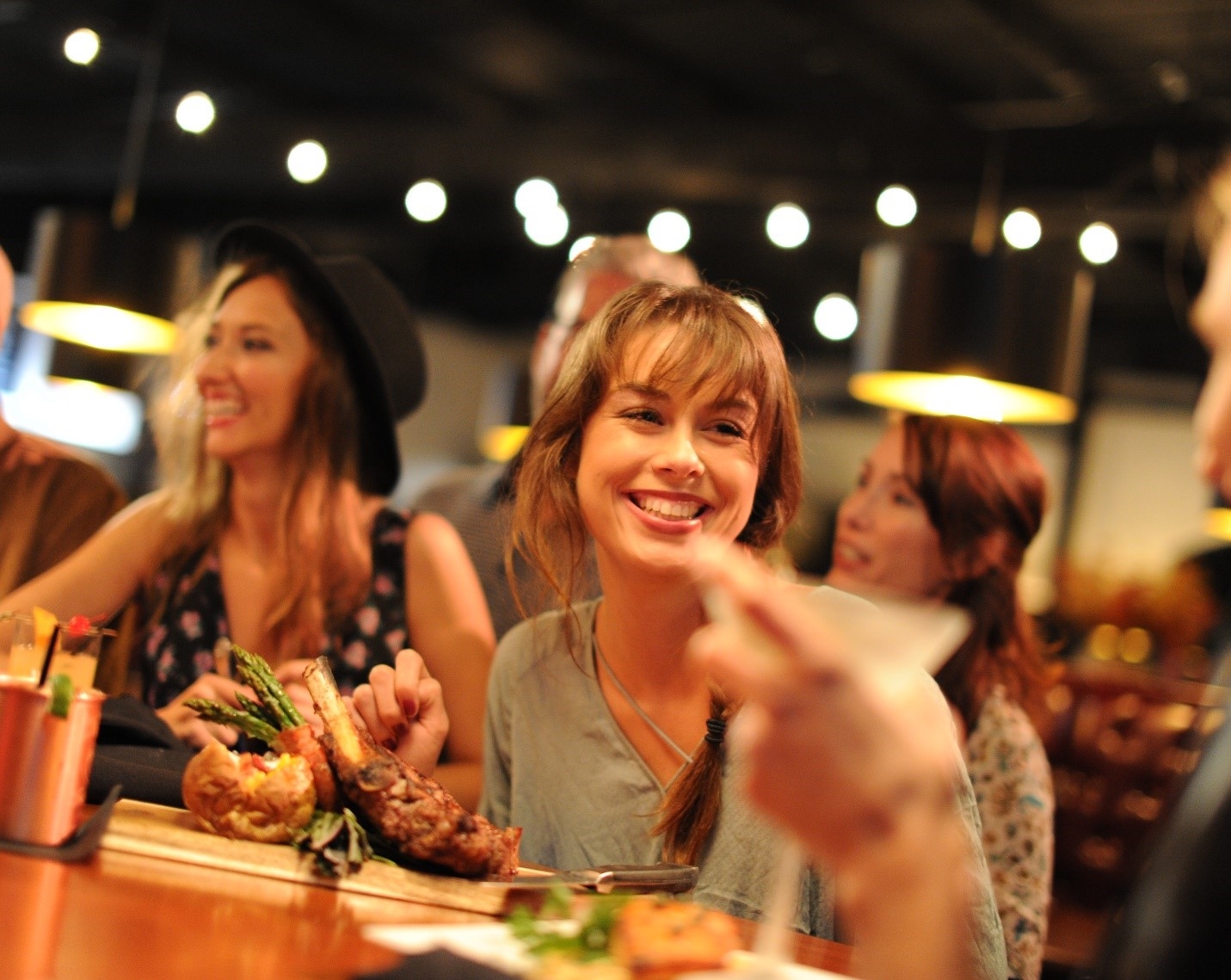 From high-end chop houses, to fresh-caught seafood and home-style classics, Chesapeake's food scene has found its groove. There's no better time to dig in than during Chesapeake Restaurant Week, October 21-27.
Some of the city's best food spots are putting together multi-course, fixed price menus-so you can tantalize your taste buds without breaking your wallet. Check out the list of restaurants and currently available menus below.
Baker's Crust
1244 Greenbrier Parkway
Chesapeake, VA 23320
757-547-2787
A Hampton Roads favorite offering creative soups, salads, sandwiches and some of the best brick oven pizza around.
Black Pelican Seafood Company
1625 Ring Road
Chesapeake, VA 23320
757-424-3171
This sister restaurant to an Outer Banks favorite is the place to go for fresh-off-the boat seafood.
Ddebs: A Taste of Home
105 Old Drive
Chesapeake, VA 23322
757-410-2214
Classic home-style cooking with a unique Chesapeake flair.
Lockside Bar and Grill
200 Battlefield Blvd N, Suite 13
Chesapeake, VA 23322
757-410-5999
A casual, waterside dining spot that sources its food from local farms and fishermen.
Passion The Restaurant
1036 Volvo Parkway, Suite 3
Chesapeake, VA 23320
757-410-3975
A locally owned spot with a fine dining vibe and prices that won't break the bank.
Pirate's Cove
109 J/K Gainsborough Square
Chesapeake, VA 23320
757-549-7272
This seafood spot regularly wins awards for the best crab cakes around. And with not one, but two Restaurant Week menus, the world is your oyster.

Spaghetti Eddie's Pizza Café
733 Eden Way North, Suite 400
Chesapeake, VA 23320
757-410-5500
AND
3325 Taylor Road, Suite 119
Chesapeake, VA 23321
757-484-7301
You can get pizza, pasta and more at this Italian joint with multiple Chesapeake locations.
STACKeD Breakfast and Lunch Eatery Co.
717 Eden Way N. Suite 610
Chesapeake, VA 23320
757-410-4551
The place to go for breakfast and lunch that doesn't skimp on the portions.
The Egg Bistro
501 Kempsville Road
Chesapeake, VA 23320
757-410-8515
Breakfast, brunch, lunch and dinner are all served at this locally based family restaurant.
Vino Italian Bistro
138 South Battlefield Blvd.
Chesapeake, VA 23322
757-277-9081
A casual Italian bistro with an authentic Mediterranean menu.
Wicker's Crab Pot Seafood
4201 Indian River Road
Chesapeake, VA 23325
757-351-2724
A Chesapeake institution where the owner catches what he serves daily.
Zino's Italian American Restaurant
850 Old George Washington Highway
Chesapeake, VA 23323
757-485-1468
Family style Italian restaurant with the conjoined Stingers Tavern.
If you've got the appetite, we've got the options. This October, come to Chesapeake Restaurant Week and let the moments begin.