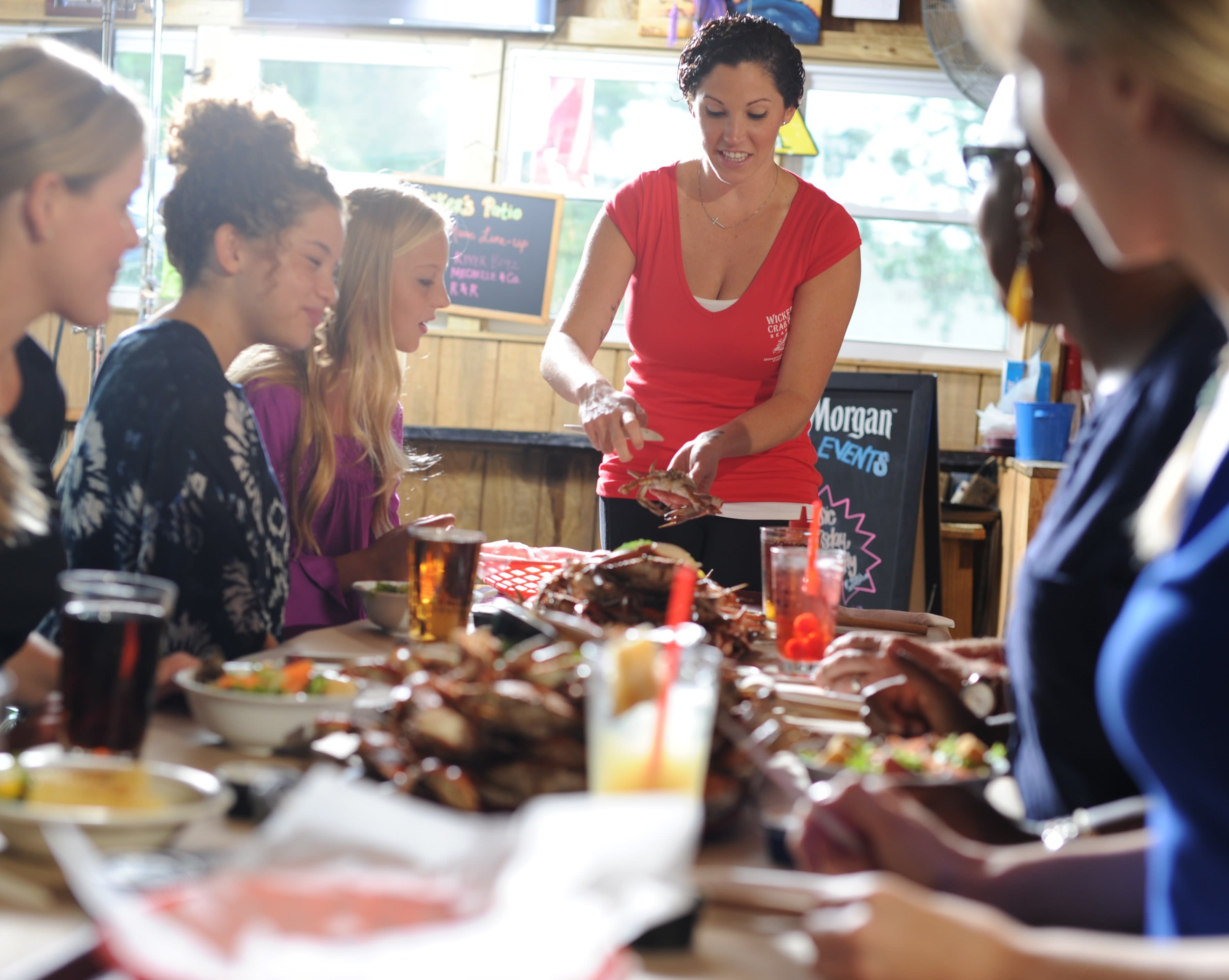 When you walk into
Wicker's Crab Pot Seafood
you're hit by an overwhelming sense of authenticity. In a region with no shortage of seafood restaurants, Ray Wicker is one of the only proprietors that owns his own boats and serves his own catch. Ray still goes out on the water daily and when you talk to him the pride in the quality of the food he provides is evident.
"They literally skip back to their cars," he says of his well-fed customers.
Before his celebrated restaurant Wicker's Crab Pot Seafood opened in 2008, Ray was selling his daily haul out of the back of his pickup truck. But Ray's connection to freshly caught crustaceans goes back much further-as a fourth-generation waterman, high quality seafood is in his DNA.
In 1950 Ray's grandfather, Roy, opened the Blue Channel Crab House in Norfolk. Later, Ray's father opened Wicker's Crab and Seafood in Portsmouth in 1969. Even though Ray took a job outside of the family business as an adult, he couldn't stay off the water.
Ray dedicated a substantial amount of his time to commercial fishing and eventually opened Wicker's Crab Pot Seafood as a takeout spot. He opened a live market for customers to purchase the freshest seafood around. After a few short years and overwhelming response, it evolved into the establishment it is today.
Wicker's Crab Pot Seafood is located at 4201 Indian River Road in Chesapeake and is open seven days a week, serving up award-winning dishes like she-crab soup, crab cakes and deviled crabs. With plans to offer crabbing excursions in the near future, it's clear Ray Wicker-and his lifelong mission to deliver the best quality seafood around-show no signs of slowing down.
So, if you're in town and have a hankering for one-of-a-kind local cuisine, stop by Wicker's Crab Pot Seafood and let the moments begin.