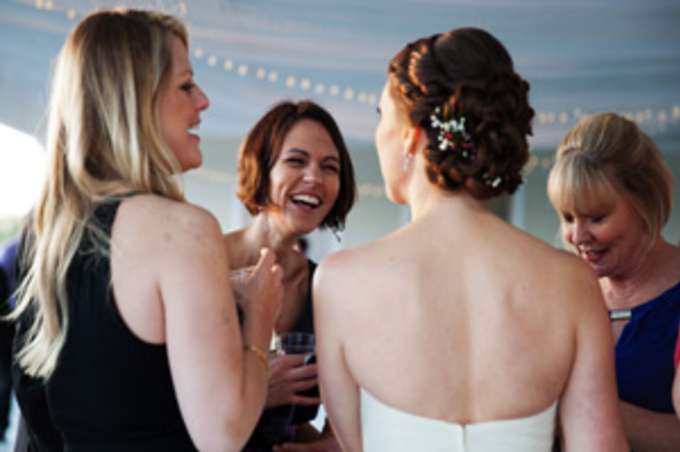 There is no shortage of things to do in Chesapeake for your out of town guests.  Here are a few ideas:
Golf
If golf is your game, then you've come to the right place. With unmatched views and memorable courses, Chesapeake's golf offerings are anything but par for the course. Whether you're a seasoned player or just the occasional swinger, visit our greens for the perfect balance of sport and serenity.
Chesapeake Golf Club boasts some of the best greens in the Coastal Virginia area, nestled in the tranquility of Chesapeake's wooded surroundings. The Club has 6,250 yards of rolling fairways and challenging doglegs, and offers the amenities of a premium private course with the fees of a public course. Golfing veterans can play the battlefield at Chesapeake's immaculate Battlefield Golf Club. This beautifully-shaped course by Bobby Holcomb is an 18-hole par 70 spanning about 6,200 yards with elevations up to 40 feet above ground level.
For the purist, The Isles Golf Links at Cahoon Plantation offers an old-world golfing experience with traditional Scottish links style courses. Cahoon Plantation also boasts the smoothest, greenest playing surface available and is the only bent grass course in the Coastal Virginia area.
Get Outdoorsy
Outdoor enthusiasts take pilgrimage to Chesapeake to find inner peace in some of the best-preserved, natural spots on the east coast. Find the perfect outlet for your passion in our Mid-Atlantic paradise. Camp, kayak, fish, hunt, golf or mountain bike in Mother Nature's playground.
Explore where the wild things really are in the more than 112,000 acres of forested wetland and wilderness in Chesapeake's Great Dismal Swamp National Wildlife Refuge. One of the best-preserved, natural spots on the east coast, the Great Dismal Swamp National Wildlife Refuge is home to many mammal species, including black bears, bald eagles, tundra swans, snow geese and over 70 species of reptiles and amphibians.  Beautiful Lake Drummond - the second largest natural lake in Virginia - lies in the heart of the refuge with 3,100 acres of pristine dreamland for pleasure boats, kayaks and canoes.
Chesapeake's Northwest River Park & Campground runs along the Virginia Birding and Wildlife Trail and into the Atlantic through the Intracoastal Waterway. it features picnic shelters, play areas, horse shoes, volleyball nets, a putt-putt course and an equestrian area and is home to Chesapeake's first disc golf course, designed by National Disc Golf Champion John Richt to use the existing mature woods at the park. See for yourself why Northwest River Park & Campgrounds is a four-time "Best of Chesapeake" winner.
Foodies Unite
Dining in Chesapeake can and should be more than just receiving your daily sustenance.   It should be an adventure, a way to immerse yourself in the culture and flavor, a way to experience the city as a local and a chance to break your taste buds out of their routine with some staple Chesapeake dishes.
When you think "Farm to Table" you don't want to miss Bergey's Breadbasket!  Bergey's is a small artisan farmer's market that serves up fresh breads and desserts made daily.  You can be assured that the strawberries for their strawberry pie were picked fresh that morning. 
Chesapeake seafood is front and center in the dining mix as well!  Off the Hook Seafood Restaurant & Market specializes in locally caught seafood and locally grown produce, an extensive wine selection from small family-owned wineries and an on-site market offering the best in local caught seafood.
Craft Beer Scene
Big Ugly Brewing Company is Chesapeake's first microbrewery.  Named after the brewmasters' restored 1955 Chevrolet panel truck, Big Ugly typically has six to eight beers on draft.  Its aged beers pull the various flavors from wooden barrels that housed rum or bourbon.
The Coastal Virginia region is also home to numerous craft breweries, all within close driving distance to Chesapeake.